.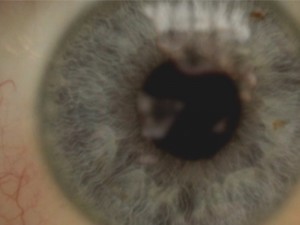 Indomitable Women at BAC 10.0
Dec. 04 2009 – Jan. 07 2010
Curated by Macu Morán, the Indomitable Women exhibition gathers a selection of audiovisual artworks developed within the past four decades, in an attempt to glimpse the ethereal something that is a backdrop to the feminine artistic praxis. Homage to those passionate artists who fearlessly redefine contemporary aesthetic and thought, taking us all towards new futures, conceived for an advanced, dynamic and multi-faceted society.
Audiovisual Selection of the Barcelona Art Contemporari Festival 10.0 – Pandora's Box
Curator: Macu Morán · Curatorial Assistant: Francesca Tusa Vernissage: December 4th, 2009, 18hs at Fundació Joan Miró, Barcelona, Montjuic Park, 08038, Barcelona On view: at CCCB, Centre de Cultura Contemporania de Barcelona, c/ Montealegre, 7, 08001, Barcelona
Festival Selections:
– Grimanesa Amoros: Preocupacion, 2008, 1'22", Peru/U.S.A.
and many others you can find more info at the following link:
//www.videoartworld.com/data/bulletins/Indomitable-Women-at-BAC-10.0.html