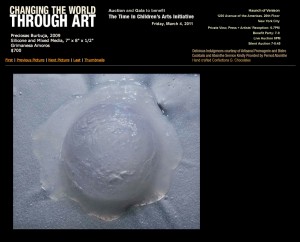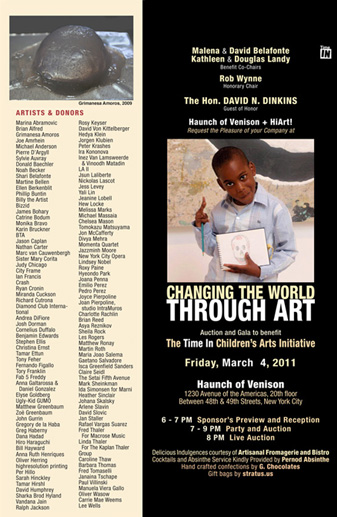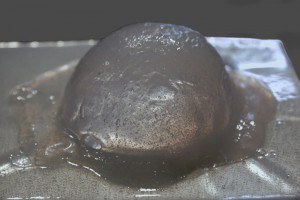 Grimanesa Amoros will be donating her artwork "Preciosa Burbuja" to benefit the extraordinary Time-In Program. Haunch of Venison and HiArt! will host
Changing the World through Art,
a beautiful, upscale event,  featuring live and silent auctions of art by some of the world's most sought after artists. It will be held at Haunch of Venison's stunning Rockefeller Center gallery on March 4th, 2011, and attended by 350-400 of Haunch of Venison's most exclusive clients. Preciosa Burbuja (2009) is a silicone and mixed media lighting sculpture with the dimensions of 7 inches aeight x 8 inches adith x ½ inches depth. Precious metals, like gold and silver, were once the basis of all economic transactions. Now we are at the mercy of artificially inflated markets and systems of exchange. The accepted value of goods or services is no longer certain and concrete; everything is uncertain and ephemeral. We are engorged by speculation and illusion, like implanted silicone. Our desires rise like heaving breasts, and upon reaching climax they quickly deflate.