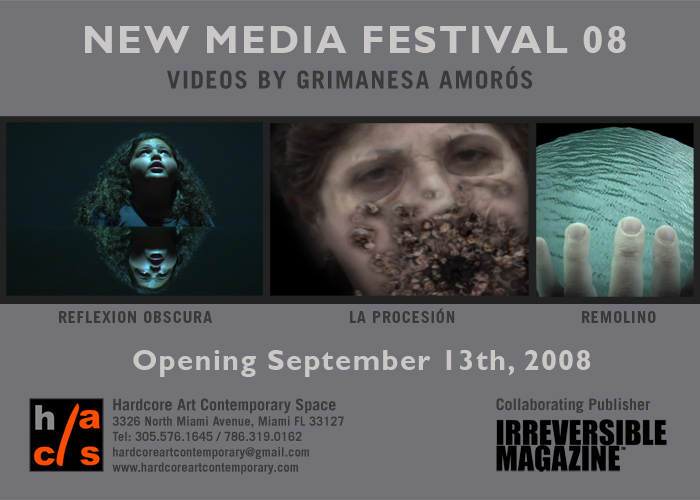 NEW MEDIA FESTIVAL 08
VIDEOS BY GRIMANESA AMORÓS
Opening: September 13th, 2008 7pm-10pm
.
Hardcore Art Contemporary Space 3326 North Miami Avenue, Miami Florida 33127 Tel: 305.576.1645 / 786.319.0162

[email protected]
Videos showing at the festival: REFLEXION OBSCURA, LA PROCESIÓN, and REMOLINO
As in the past, artists from all over the world will tackle contemporary and post-contemporary issues by means of video, film and video installation. Andreina Fuentes, Rochi Llaneza, and Marcela Römer are curating a group of local and international artists: among others, Grimanesa Amoros, Amparo Sard, Liliana Porter, Richard Garet, JLo, Andreota. The festival is also presenting IRREVERSIBLE magazine, as a collaborating publisher.