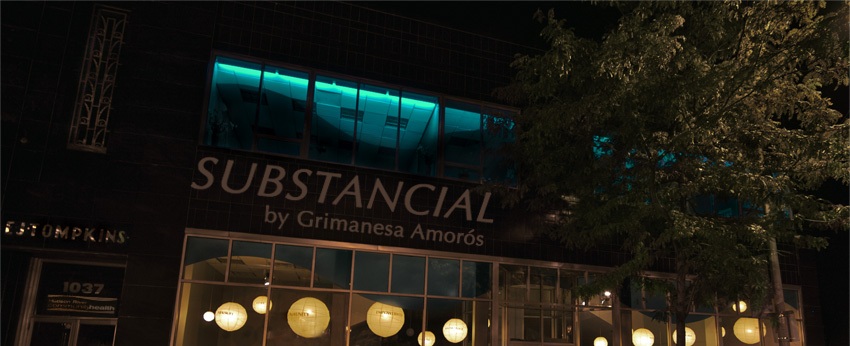 Substancial is a permanent site-specific installation displayed across the façade windows of the Hudson River Community Health Center (HRH), focusing on the Center's relationship with the diverse community of Peekskill, New York.
In my research, I learned of the group of four women who founded HRH in the 1960s and that they are still active in the community 40 years later. Their time and dedication inspired me to create this project about them. I admire their determination and accomplishments and feel it as a motivation for my own work. My overwhelming impulse in approaching this project was to honor the legacy of these women and to help draw attention to the important organization that has emerged from their efforts.
Drawing upon interviews conducted with some of the founding mothers, I have chosen certain ideas and phrases that HRH embodies. Some of the words were translated into Spanish to acknowledge the multicultural community in which the Center participates. I have displayed these words across the glowing surfaces of paper lanterns, which flow through a visual river, made of a water-like plastic sheeting. The colors and shapes of this work are, like the words, drawn from the existing character of HRH. The installation echoes the orb lights already visible through the window and the bright hues used in the organization's public literature. The work was recently extended to the second floor without compromising visibility by painting the ceiling with a unique UV activated paint.
This work will serve to illuminate the words and images of HRH in people's minds, as in their eyes, enhancing the life of the organization and its important role in the community.