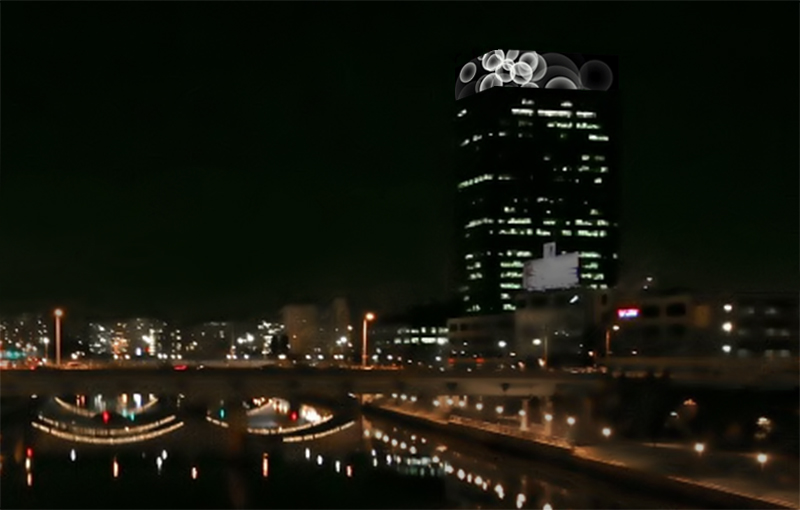 Grimanesa Amorós, Uvasis, 2012, animation
UVASIS
Art in the Air
BROADCAST  DATE:   Sep 07 – Oct 26  2012
LOCATION:   PECO Crown Lights Building    2301 Market Street, Philadelphia, PA
Art in the Air is a digital art initiative developed through a Breadboard and PECO partnership. The goal is to utilize the PECO Crown Lights system in a new and different way. The PECO Crown Lights (atop the PECO building located at 23rd and Market streets) will serve as an Art in the Air exhibition venue.
Breadboard is a hybrid program at the University City Science Center that facilitates cross-disciplinary art exhibits, community outreach initiatives and special programs offering public access to a new generation of fabrication technology and workspace in an effort to empower individuals and convene communities around cre`ative applications of technology.
PECO is an energy company founded in 1881 and incorporated in 1929. The PECO Building is a modernist office highrise in Center City Philadelphia. The building gets its name from PECO (Philadelphia Electric Company), one of the companies that merged to form Exelon Corporation. The building is notable for its electronic display, which displays the time, temperature, news, and a variety of other community messages in amber-colored scrolling text around the top of the building.

/div>