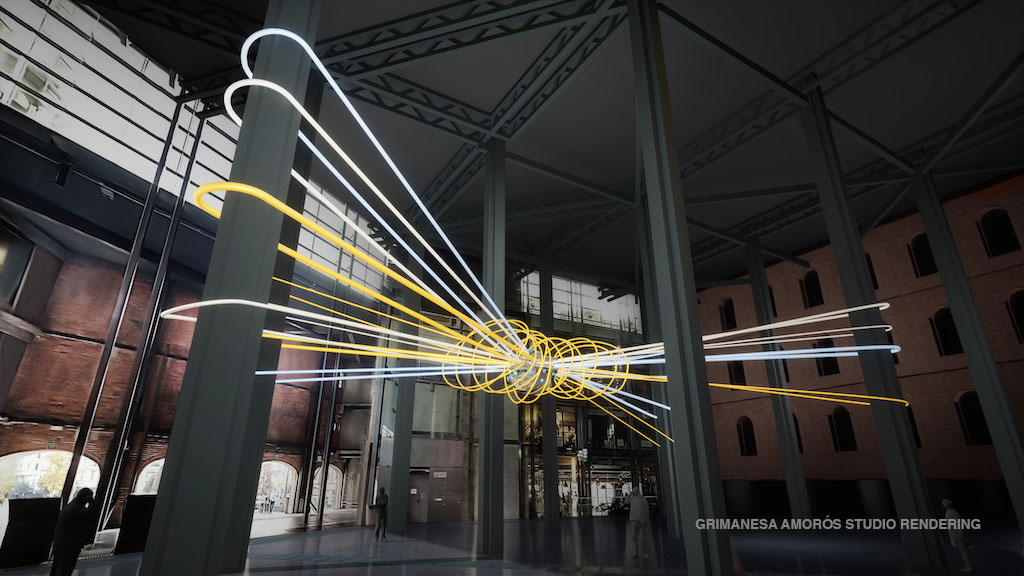 Rendering of SCIENTIA – light sculpture – image not for press use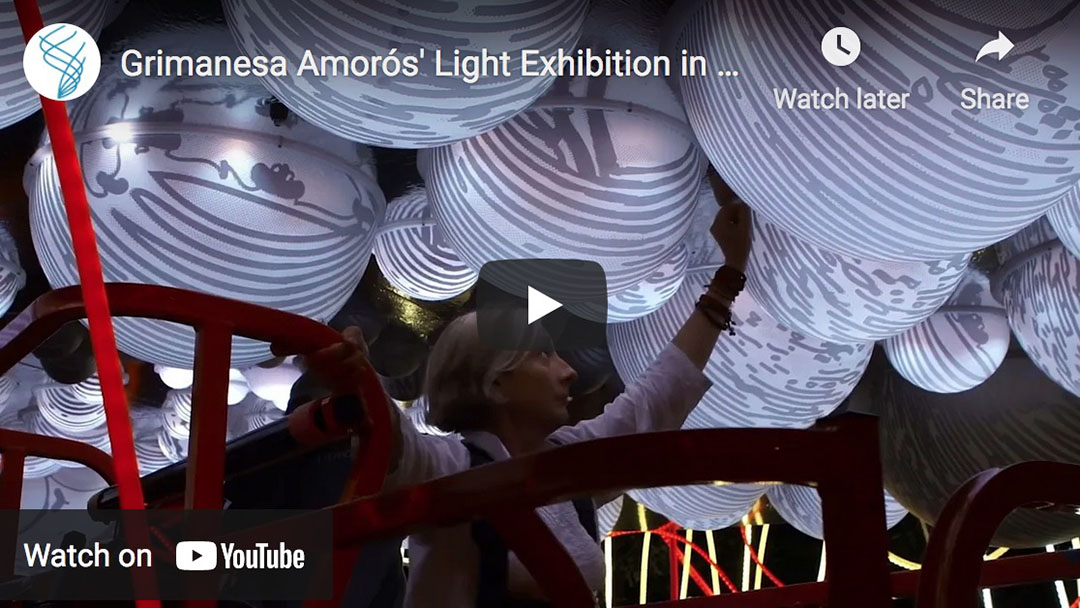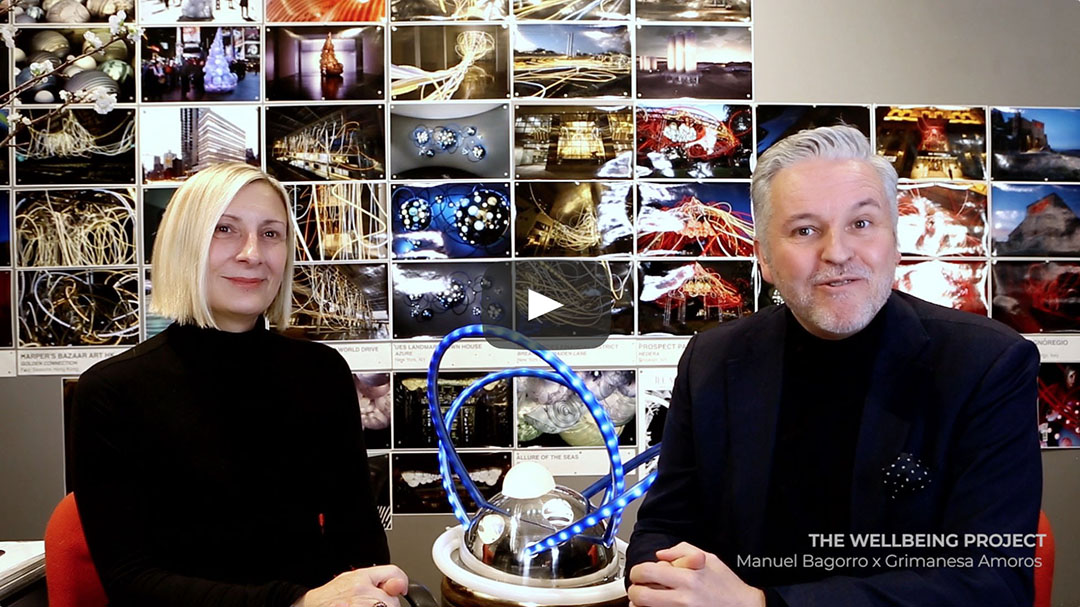 SCIENTIA
A MONUMENTAL LIGHT SCULPTURE FOR THE WELLBEING SUMMIT
Curated by Manuel Bagorro, on view June 1st – August 30th, 2022
AZKUNA ZENTROA
Arriquíbar Plaza, 4, 48010 Bilbao, Bizkaia, Spain
Hello Everyone!
On June 1st, 2022, we're launching SCIENTIA, my latest project in Bilbao, Spain, for the Wellbeing Summit.

The Wellbeing Summit for Social Change will take place from June 1st to June 3rd, 2022. The Summit is a unique opportunity to connect and discuss social change, government, arts, and business leaders working at the intersection of social change and inner wellbeing.

SCIENTIA is a Latin word meaning knowledge, experience, and expertise. It implies a socially interactive activity; the seeking and sharing of knowledge. This monumental sculpture will explore the human connection using our understanding of the world—fire, water, earth, and light. Through this primordial immersion, SCIENTIA provides a means of accessing our emotional selves that nurtures wellbeing and promotes community engagement.

All my best,
Grimanesa
#GrimanesaAmoros #Scientia #TheWellbeingSummit #ArtxWellbeing #TheWellbeingProject #TWBS2022
Instagram: @grimanesaamoros @thewellbeingp
LinkedIn: @grimanesaamoros @TheWellbeingProject

GRIMANESA AMORÓS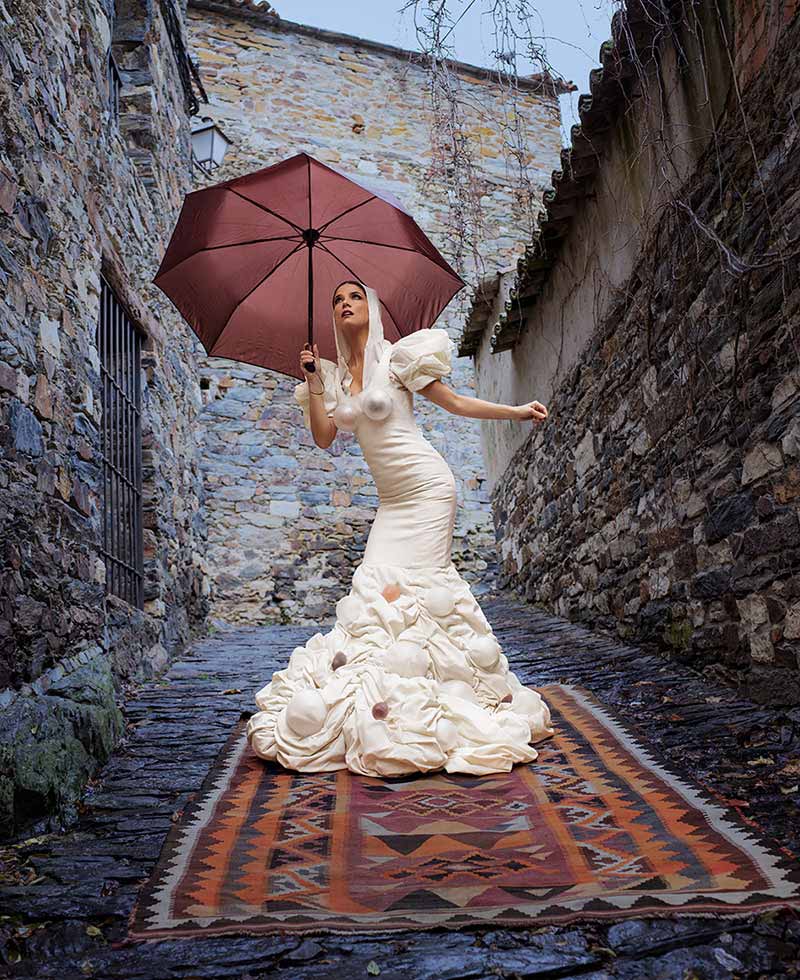 PRECIOUS NIPPLES by Grimanesa Amorós collaboration with fashion designer Manuel Fernandez and photographer Omar Ayyashi
Actress Juana Acosta and photo © Omar Ayyashi

OMAR AYYASHI
Lograr la igualdad entre los géneros y empoderar a todas las mujeres y las niñas
N.5 is an exhibition project created by Manuel Fernández for the Fashion Art Institute and Omar Ayyashi. It addresses the fifth sustainable development objective (ODS) set by the European Union in its 2030 plan. The photographs address the different ODS number five raises in everyday life situations. The dresses have been photographed with actresses such as Belén Rueda, Paz Vega, Juana Acosta, Anna Castillo, Cayetana Guillén Cuervo. These actresses wear Manuel Fernández, designed exclusively for "Fashion Art Institute" lighting artist Grimanesa Amorós intervene Precious Nipples, which Juana Acosta wore.

N.5 es un proyecto expositivo ideado por el diseñador Manuel Fernández para Fashion Art Institute y el fotografo Omar Ayyashi que aborda el quinto objetivo de desarrollo sostenible (ODS) marcado por la unión europea en su agenda 2030. Las fotografías abordan las distintas metas que el ODS número cinco plantea, en situaciones de vida cotidiana. Estas se han creado con actrices de primera línea de nuestro cine: Belén Rueda, Paz Vega, Anna Castillo, Cayetana Guillén Cuervo, Ester Expósito son algunos de los personajes inmortalizados para este proyecto de"Fashion Art Institute" Juana Costa fotografiada con Precious Nipples vestido intervenido por Amoros.

For more information, please visit the websites below:
www.omarayyashi.com/  
www.fashionartinstitute.org  
www.lafabrica.com/madriddesignfestival/actividad/n5/  
www.rjb.csic.es/jardinbotanico/


#grimanesaamoros #N5porlaigualdad #n5omarayyashi #fashionartinstitute
Read the article on
AS IF Magazine
website: click
here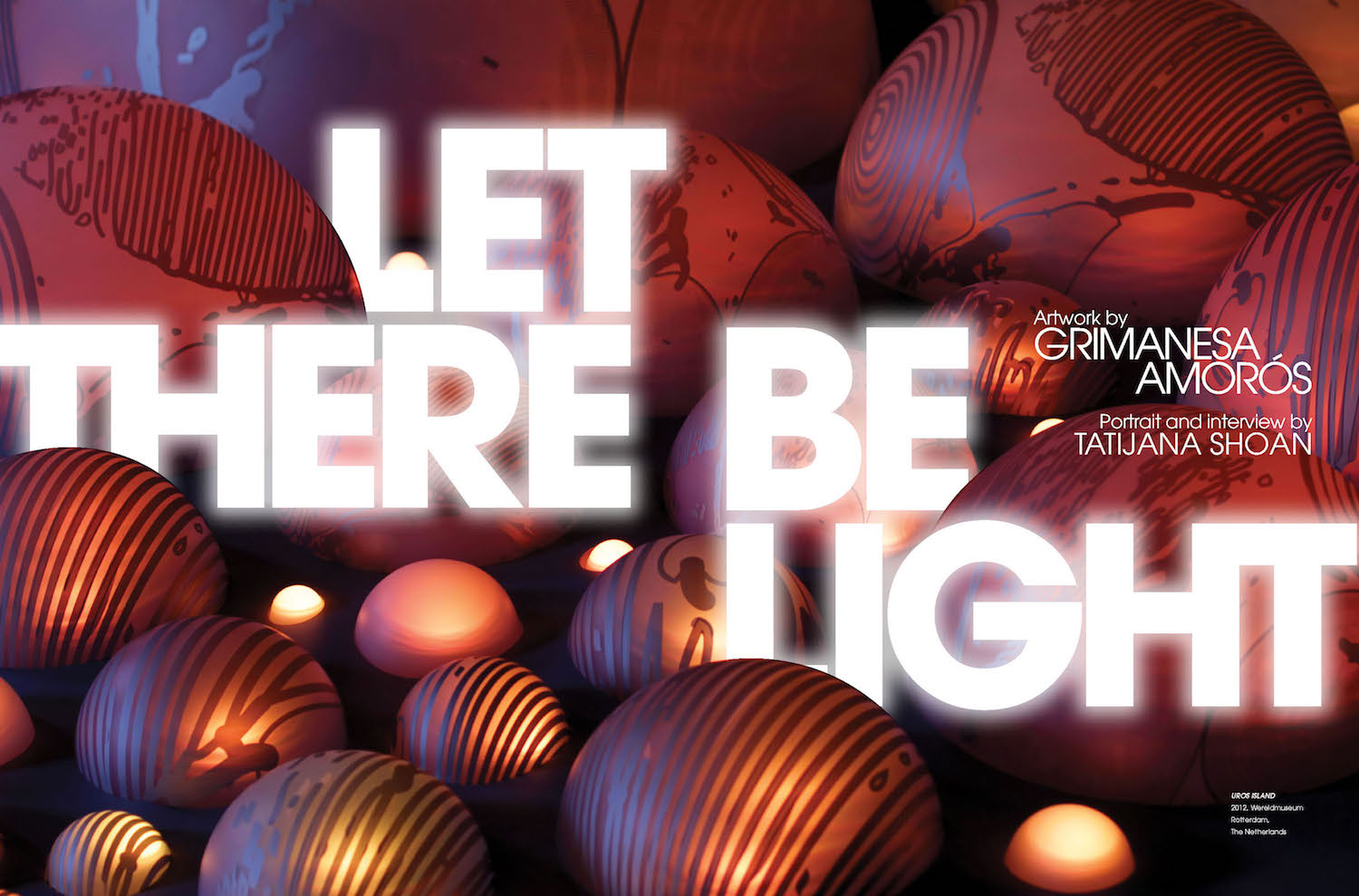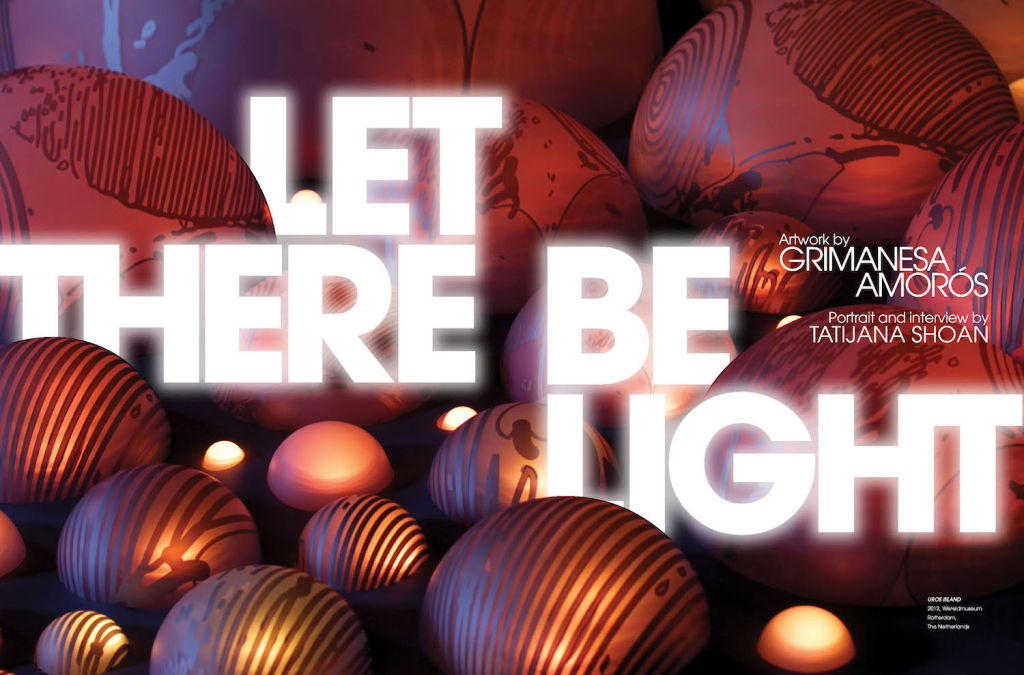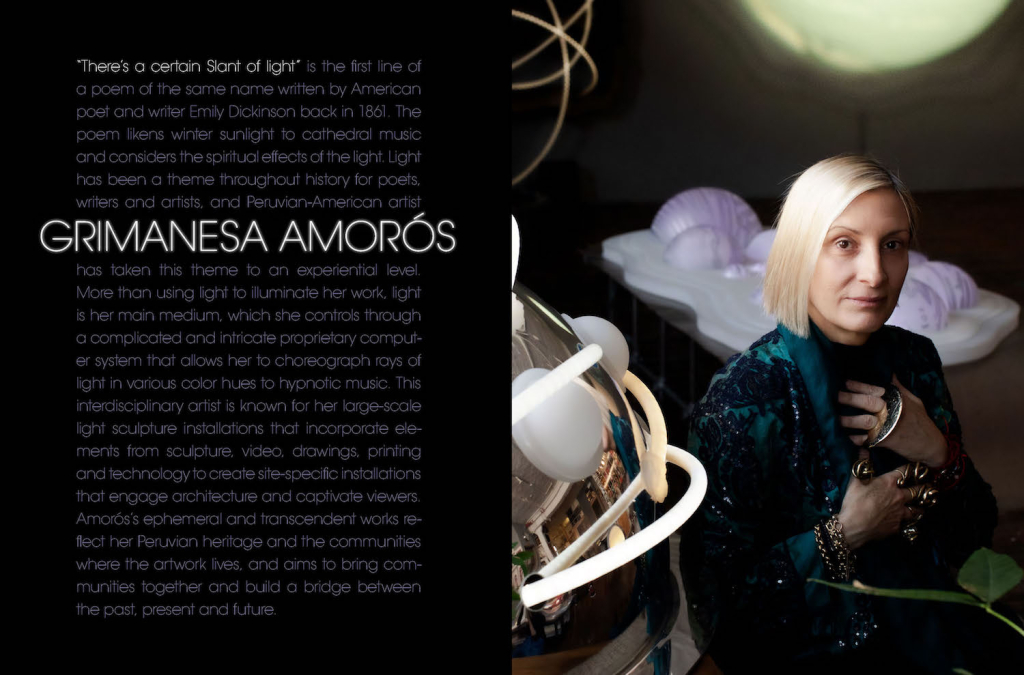 Portrait and Interview by Tatijana Shoan
"There's a certain Slant of light" is the first line of a poem of the same name written by American poet and writer Emily Dickinson back in 1861. The poem likens winter sunlight to cathedral music and considers the spiritual effects of the light. Light has been a theme throughout history for poets, writers and artists, and Peruvian-American artist has taken this theme to an experiential level. More than using light to illuminate her work, light is her main medium, which she controls through a complicated and intricate proprietary computer system that allows her to choreograph rays of light in various color hues to hypnotic music. This interdisciplinary artist is known for her large-scale light sculpture installations that incorporate elements from sculpture, video, drawings, printing and technology to create site-specific installations that engage architecture and captivate viewers. Amorós' ephemeral and transcendent works reflect her Peruvian heritage and the communities where the artwork lives, and aims to bring communities together and build a bridge between the past, present and future. Grimanesa Amorós "LIGHT IS EPHEMERAL, AND I LOVE THE FACT THAT EVERY PERSON CAN CONNECT TO IT—PEOPLE HAVE A RELATIONSHIP AND ATTACHMENT TO LIGHT."
Grimanesa Amorós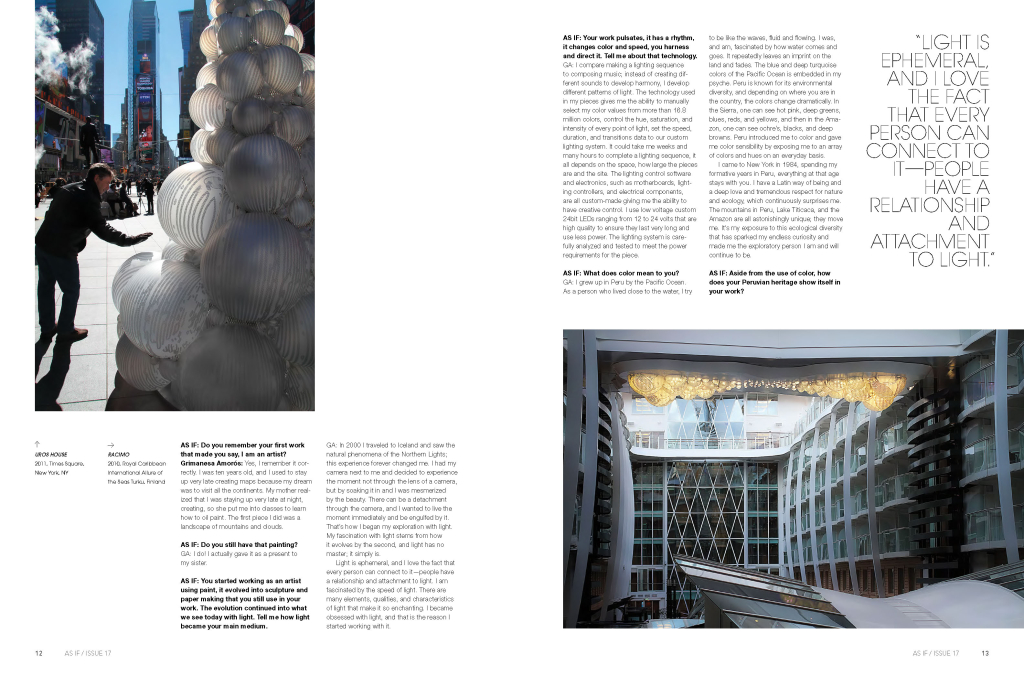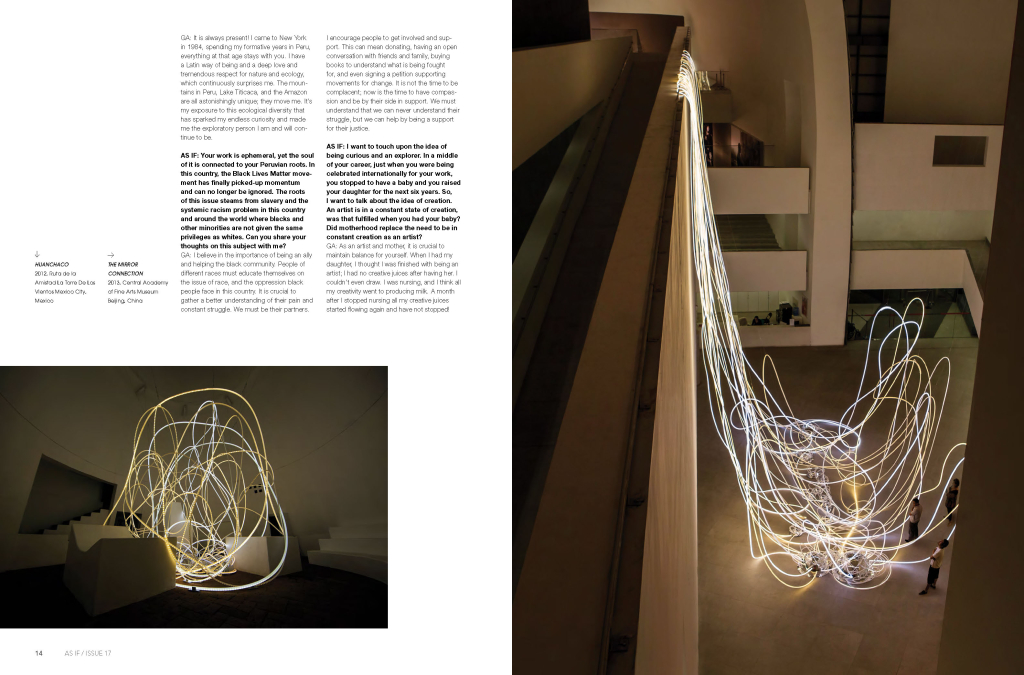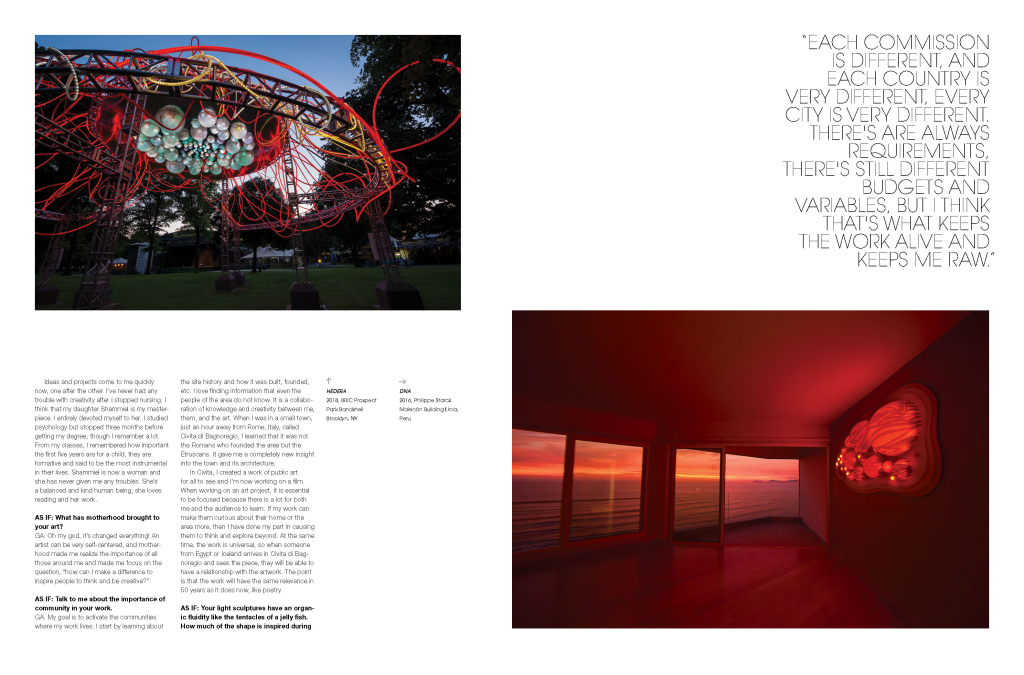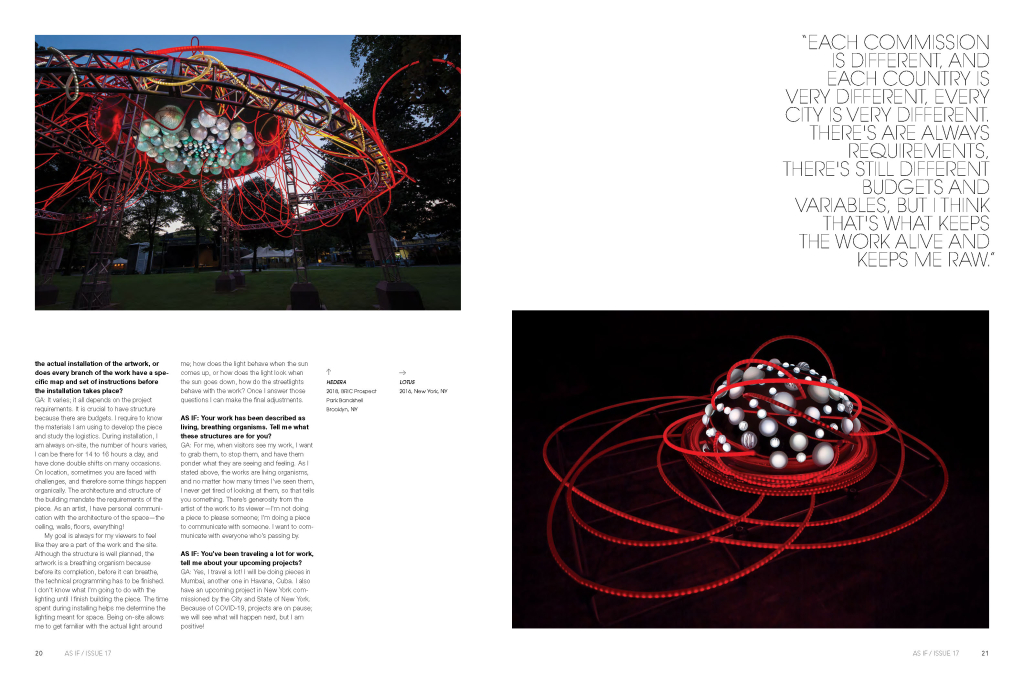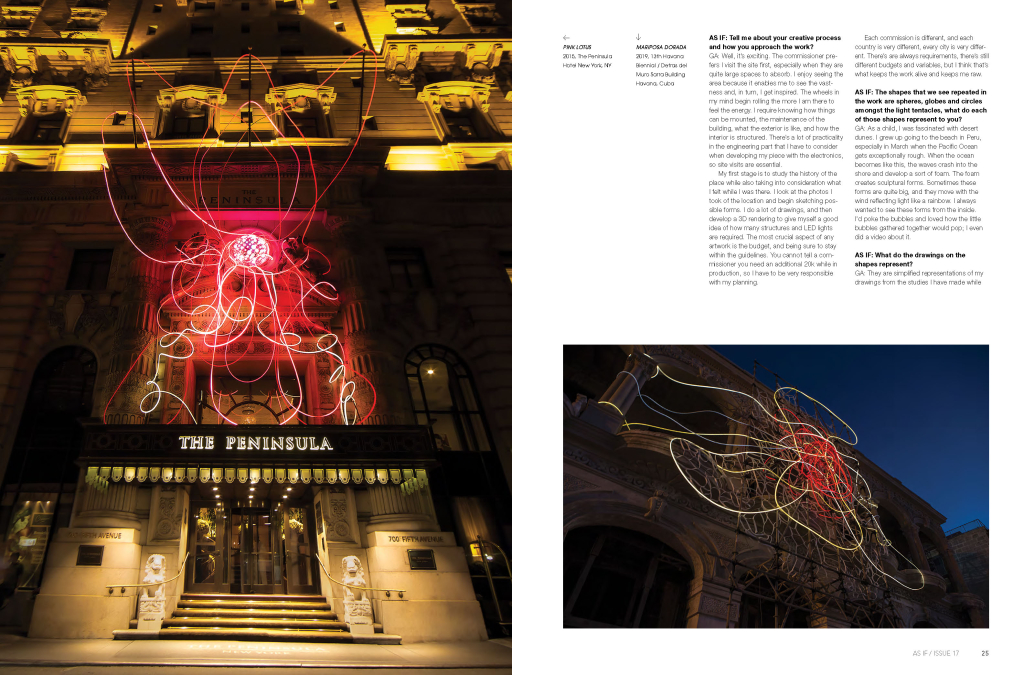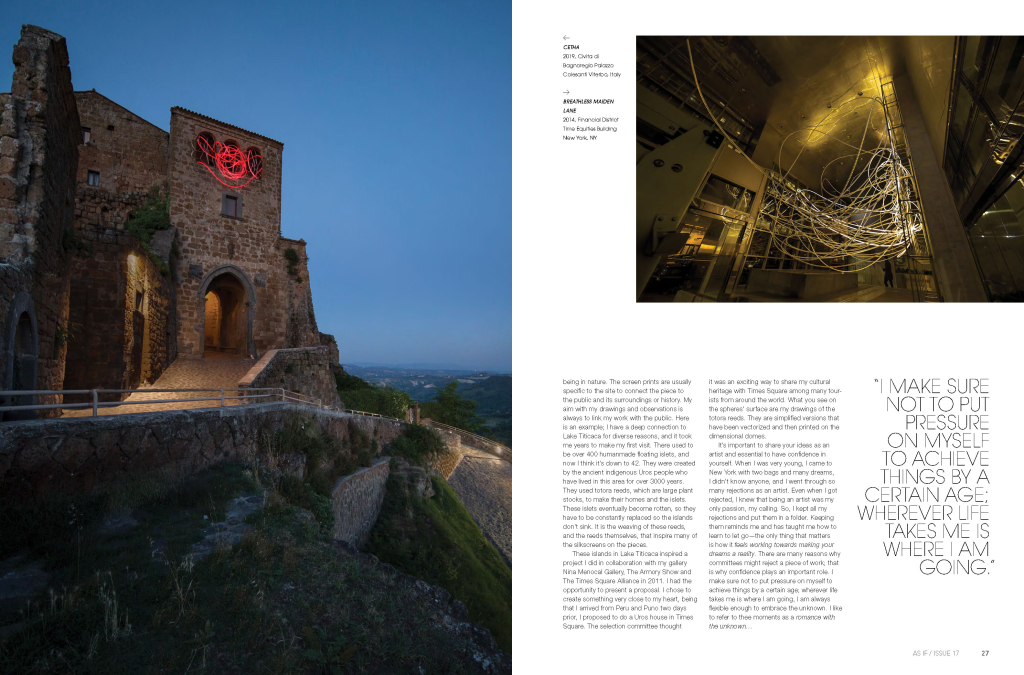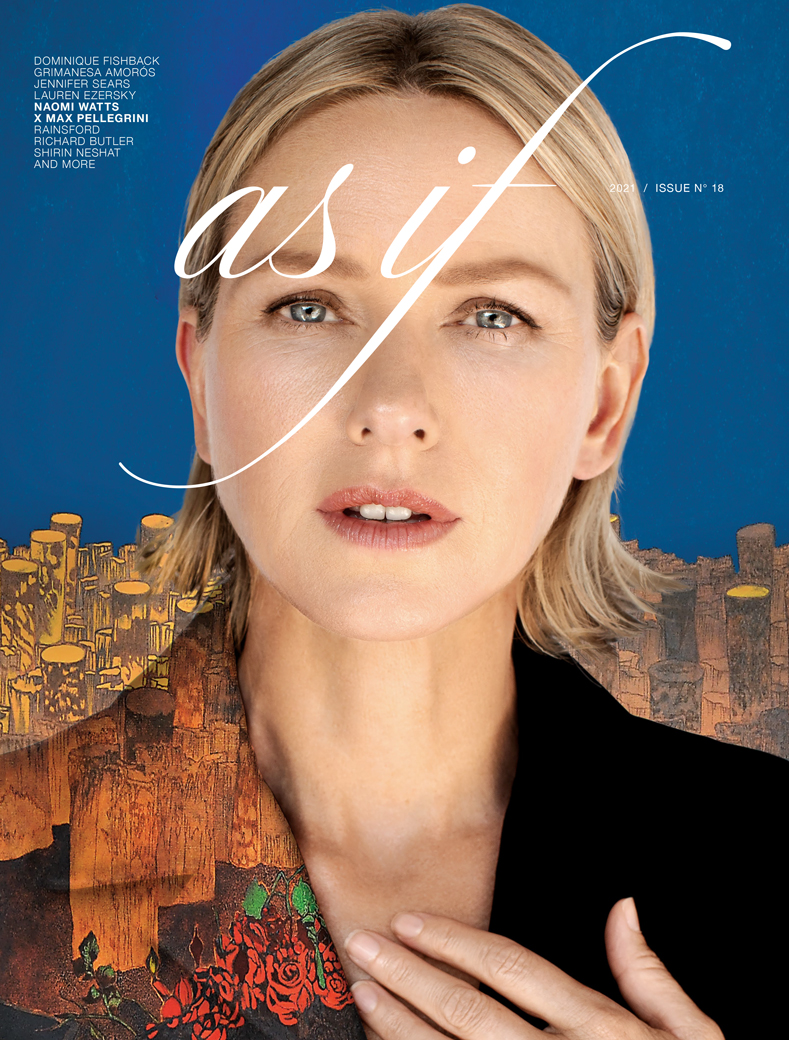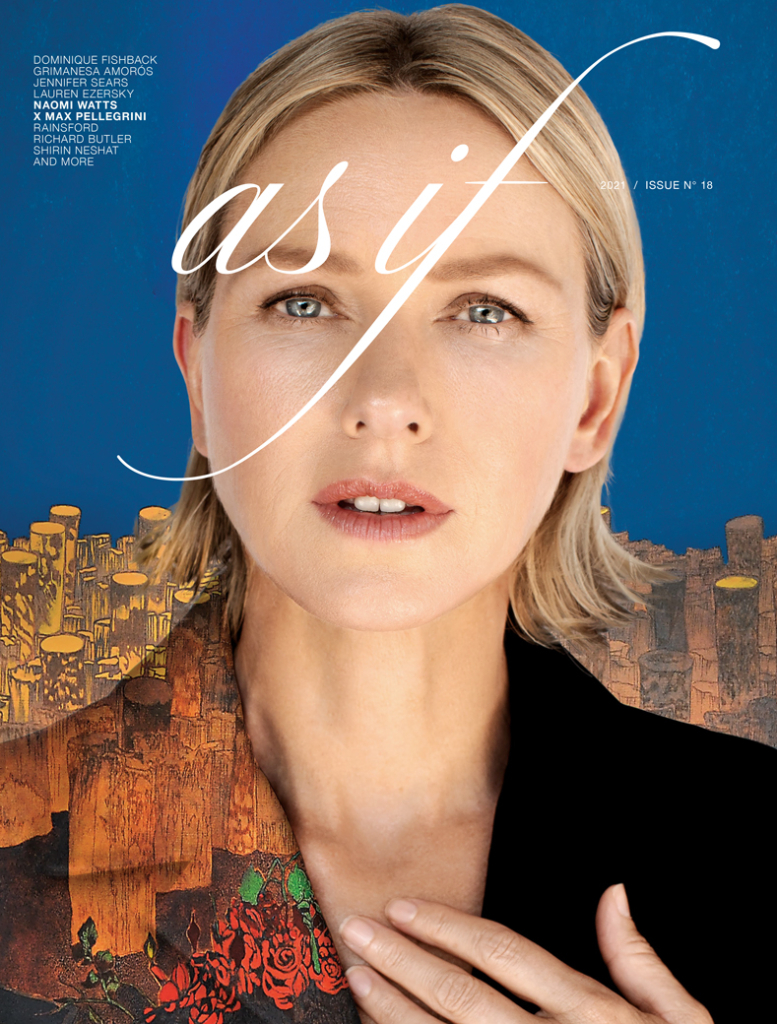 As If Magazine Issue 18 featuring Naomi Watts, Dominique Fishback, Jennifer Sears, Rainsford, and Richard Butler.
AS IF Magazine is a large-format luxury biannual publication focused on the realms of artistic expression and the visionaries behind them.
We feature individuals who have made a creative mark in our society in fashion, art, design, architecture, music, film, and business.
We are the recipients of over 20 national and international awards in platinum and gold for Best New Magazine, Best Editorial Design, and Best Cover Design.
AS IF Magazine is currently distributed by Speedimpex USA, a leading national distributer to major US cities such as New York, Chicago, Washington DC, Miami, Los Angeles, Las Vegas, and San Francisco, among others. AS IF can also be found in five- and six-star hotels and private charter jets both domestically and internationally.
Send an email or media kit to info@AsIfMag.com for more information.
Posted in
Magazine
Comments Off

on AS IF Magazine Issue 18

We talk with Grimanesa about everything from childhood influences in engineering to her Peurvian heritage to the development of an architectural process, and how she uses light to illuminate new perspectives. Link to the article and video interview:
https://www.womenwecreate.com/post/in-conversation-with-grimanesa-amor%C3%B3s
Link to the audio podcast interview:
https://www.womenwecreate.com/podcast/episode/464892a6/interview-with-grimanesa-amoros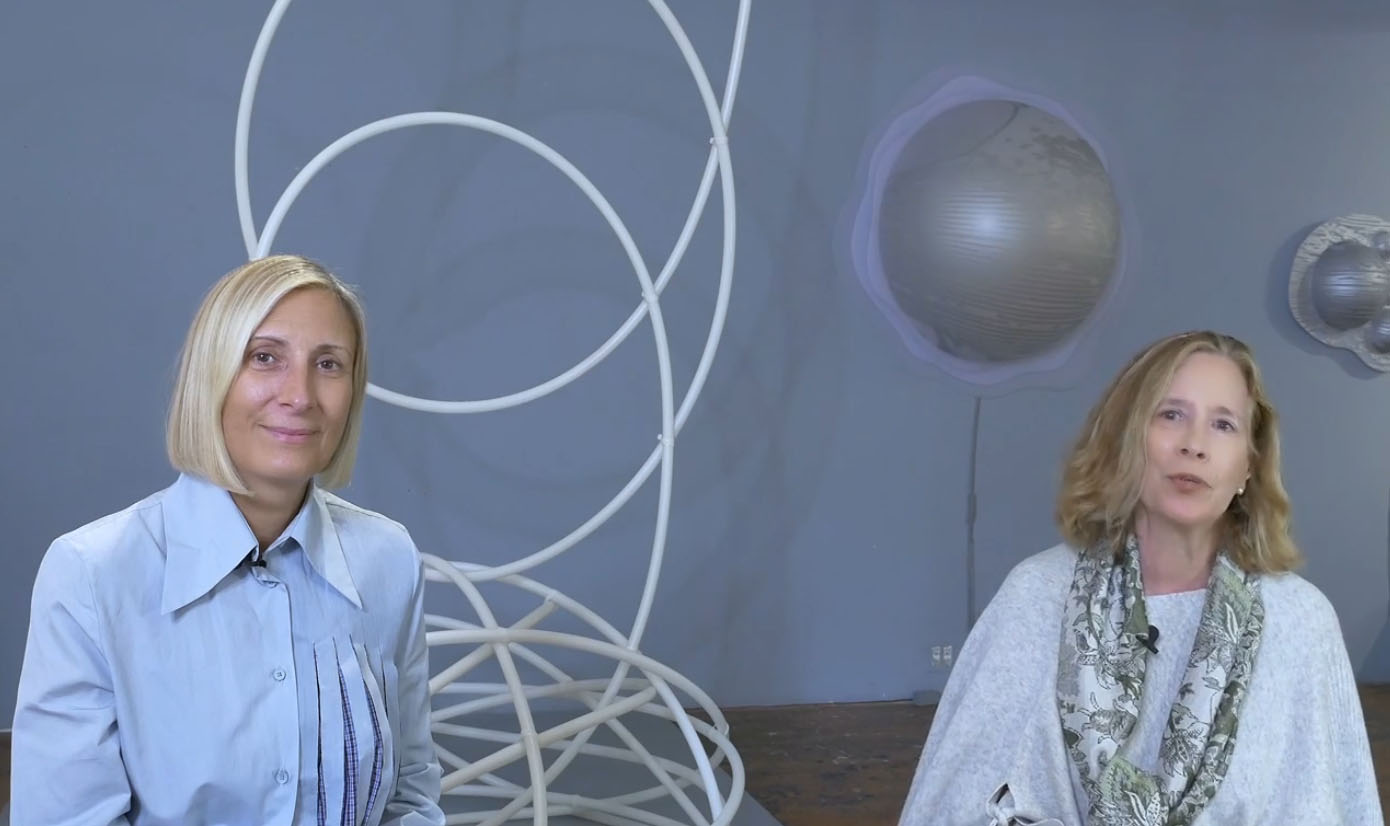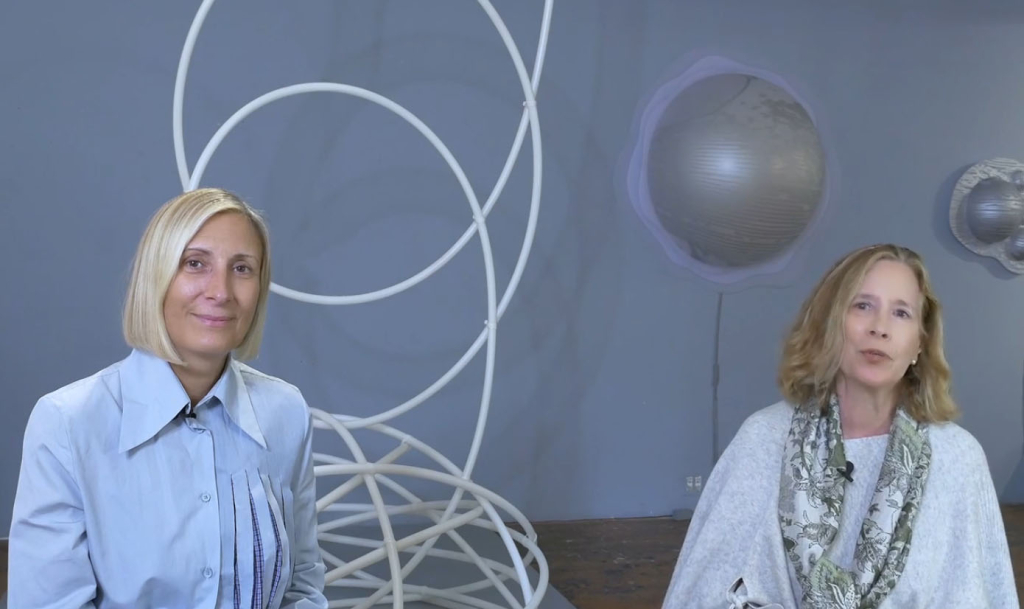 Art W formed "
Women We Create
" as a platform for global, experiential journeys to connect art enthusiasts with artists of all disciplines to create more dialogue and opportunity for women in the arts. "Women We Create" had its inaugural journey in London during the fall of 2019 and met with
Julie Cunningham
,
Siobhan Davies
,
Skye Gyngell
,
Tali Pelman
,
Gilane Tawadros
, and many others.
Art W
is an organization committed to promoting women working across creative disciplines by means of advocacy, curation, and education. Through a combination of awareness-raising campaigns, educational panels and tours, salon discussion series, and professional curation services, Art W aims to bring collectors, curators, and art enthusiasts together with notable women artists from around the world.
Posted in
interview
Comments Off

on ArtW | Women We Create
AS IF Magazine
What Are Your Favorite Artists Cooking-Up During Quarantine?
Marina Abramovic's recipe for "Drinking Water"
Grimanesa Amoros' recipe for Pisco Sour
Link to the article: https://www.asifmag.com/story/grimanesa-amoros-quarantine-recipe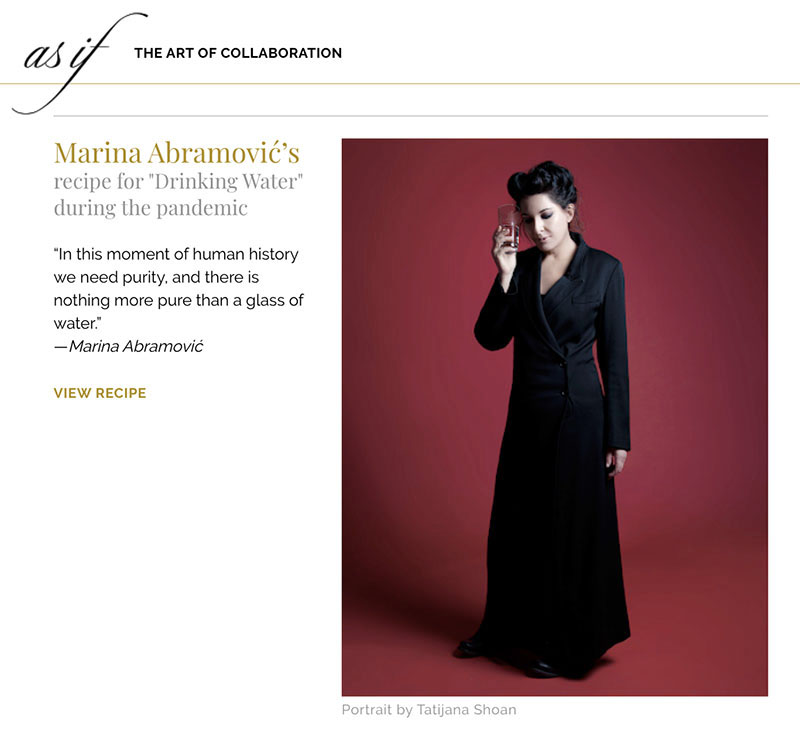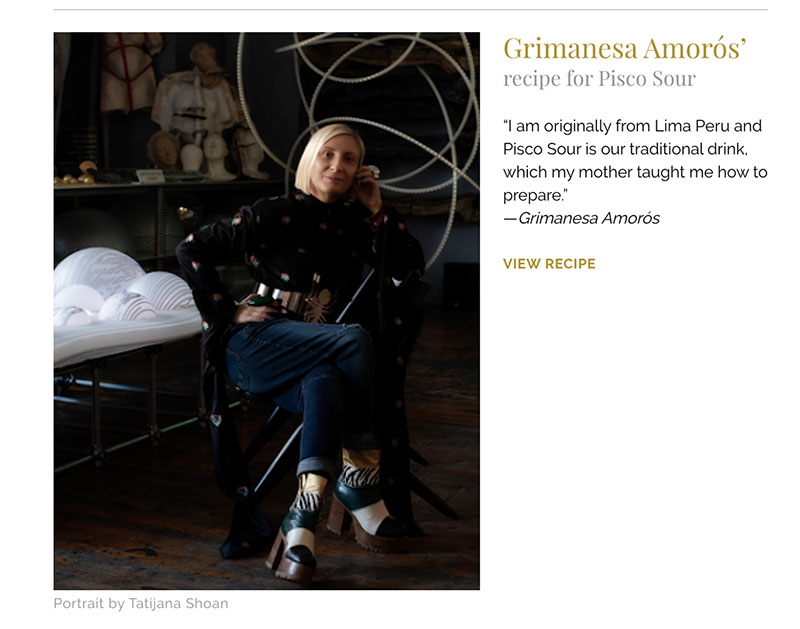 Posted in
Magazine
Comments Off

on AS IF Magazine
Link to the video: https://www.youtube.com/watch?v=IGkOCybFZIc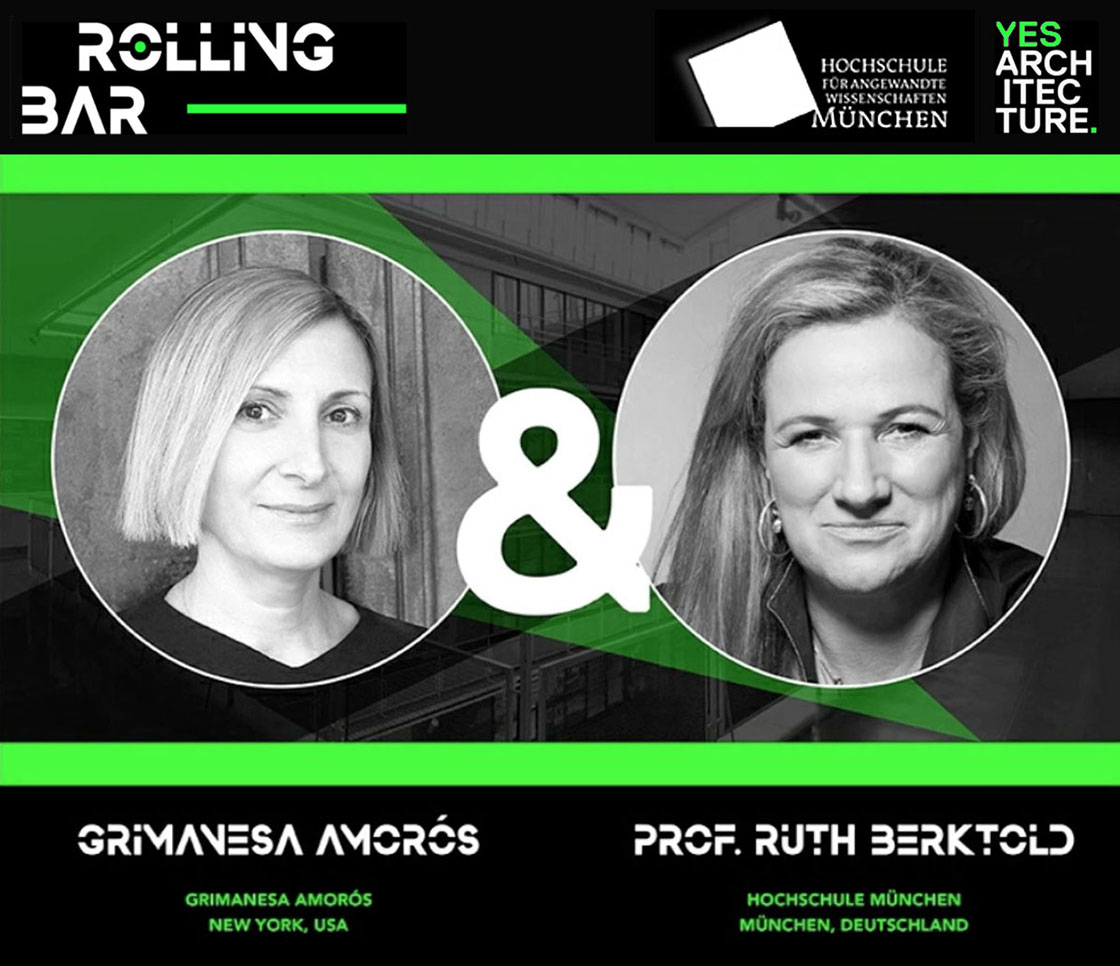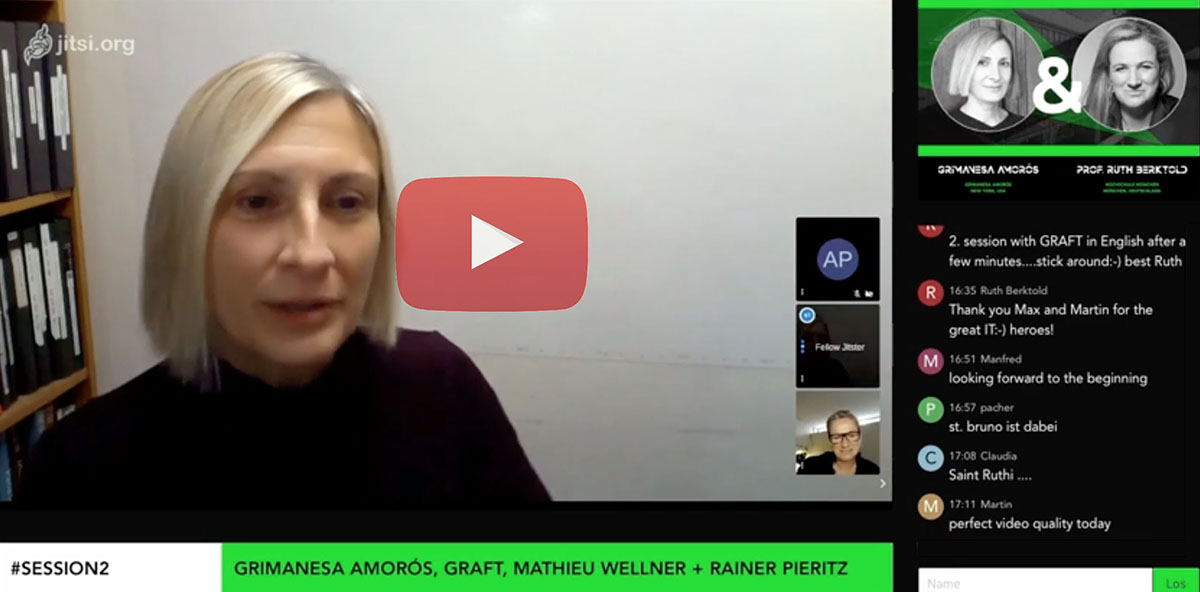 Prof. Ruth Berktold has been teaching at the Munich University of Applied Sciences since September 2002. Her research area is architecture and the conceptual integration of computer-aided design and teaches both Bachelor and Master courses. She is the managing director of YES ARCHITECTURE with headquarters in Munich and a branch in New York.


Grimanesa Amorós is a New York-based American interdisciplinary artist with diverse interests in the fields of social history, scientific research and critical theory. Through her art she conveys an ephemeral wonder, entrancing viewers from all different backgrounds and communities to become agents of empowerment. She makes use of sculpture, video and lighting to create works that illuminate our notions of personal identity and community. She was a guest speaker at TEDGlobal 2014, earned an NEA Visual Artist Fellowship and an NEA Artist Travel Grant, and participated in the Art In Embassies Program. Her work has been exhibited in the US, Europe, Asia and Latin America.


For more information about the Rolling Bar podcast, click here.
Posted in
interview
Comments Off

on Rolling Bar Podcast
Monthly April 2020 #163
Public Art in Smart City Special Feature
Public Art Magazine
is a leading magazine of Korean contemporary art that covers various art and cultural contents, set up in October 2006.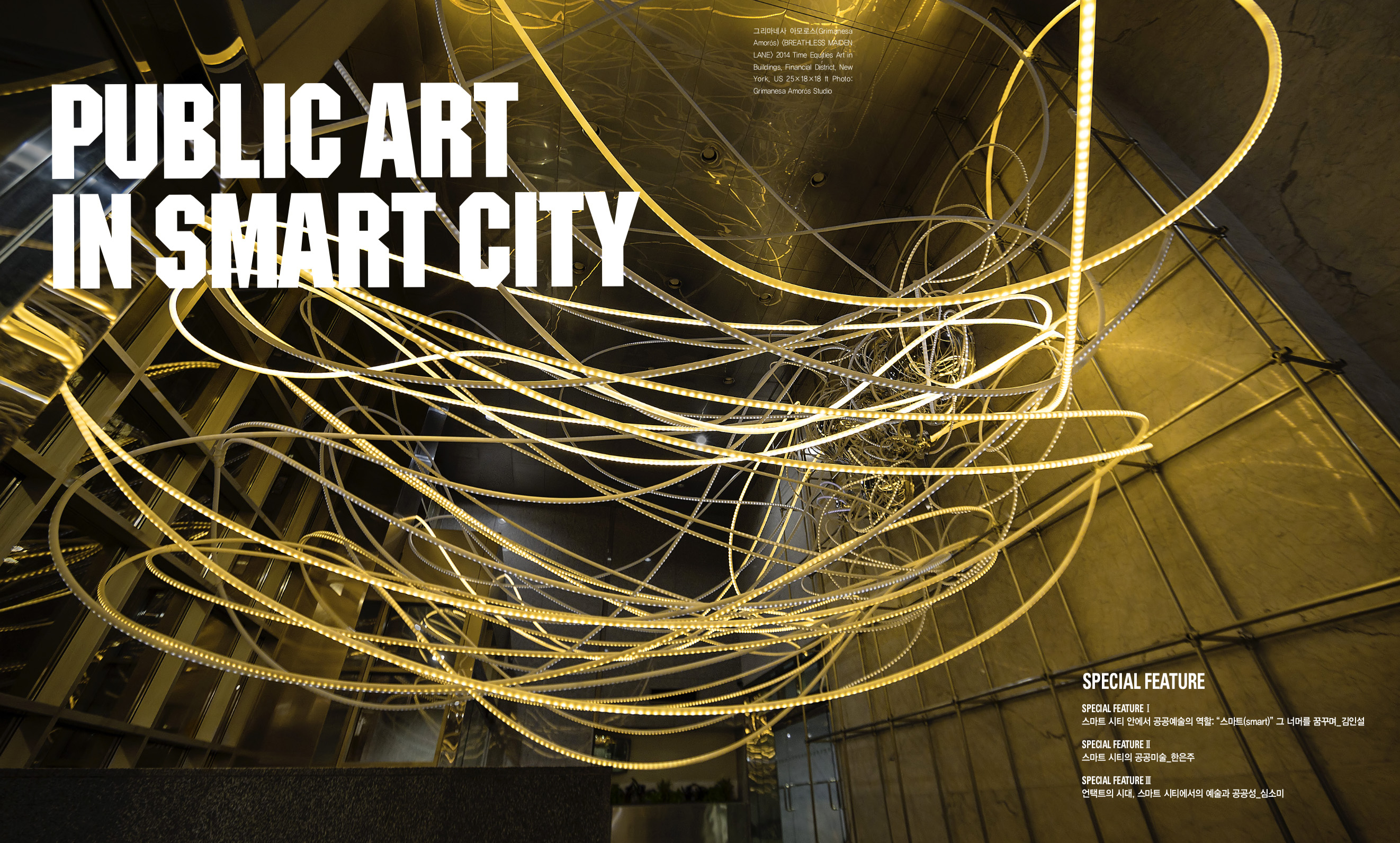 Ministry of Culture, Sports and Tourism 2009 Excellent Magazine Award
2010, 2012, 2014, 2015 Excellent Content Magazine Award
READ MORE: DOWNLOAD PDF
Posted in
Uncategorized
Comments Off

on Public Art Special Feature