Read the article on
AS IF Magazine
website: click
here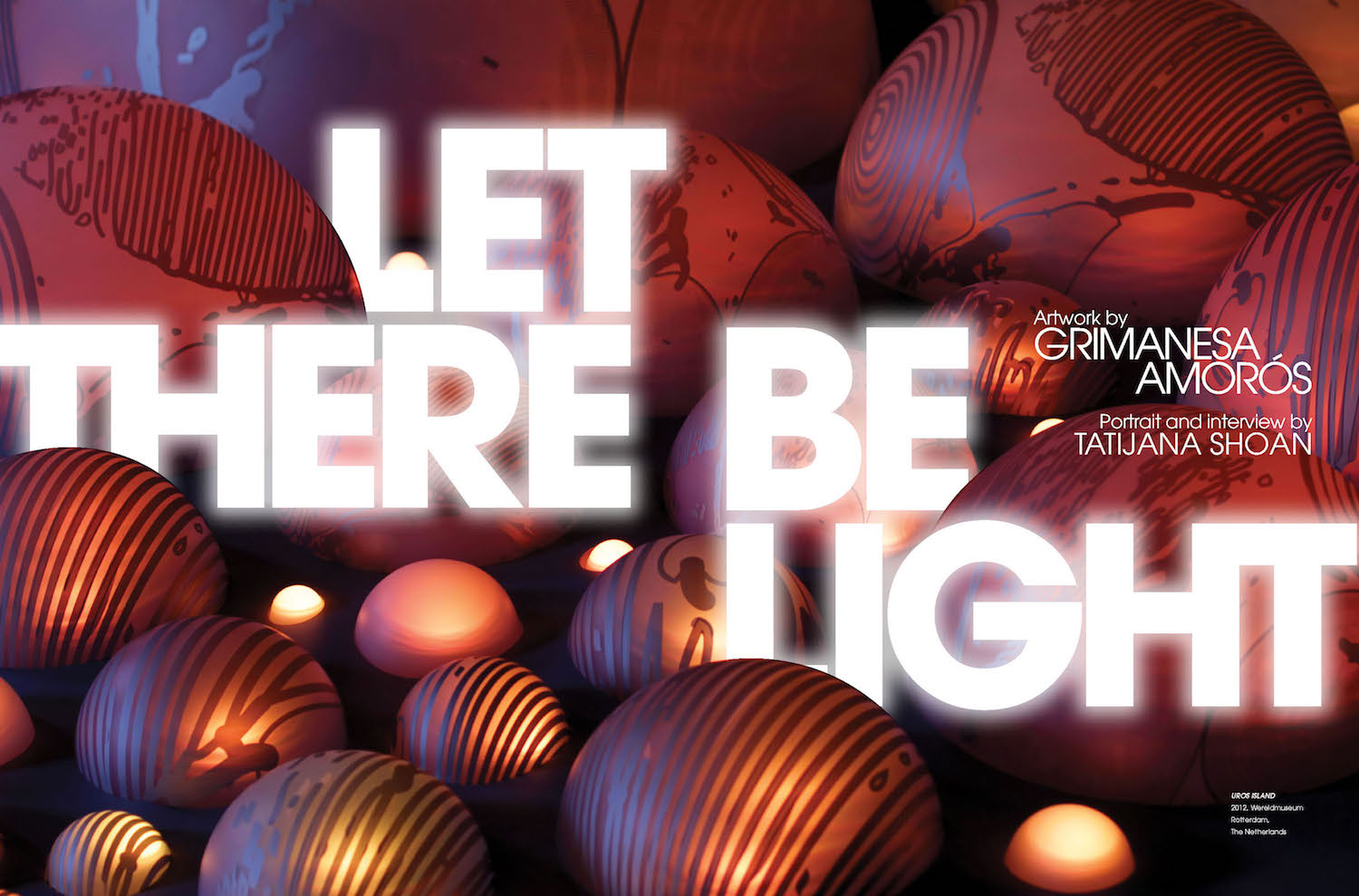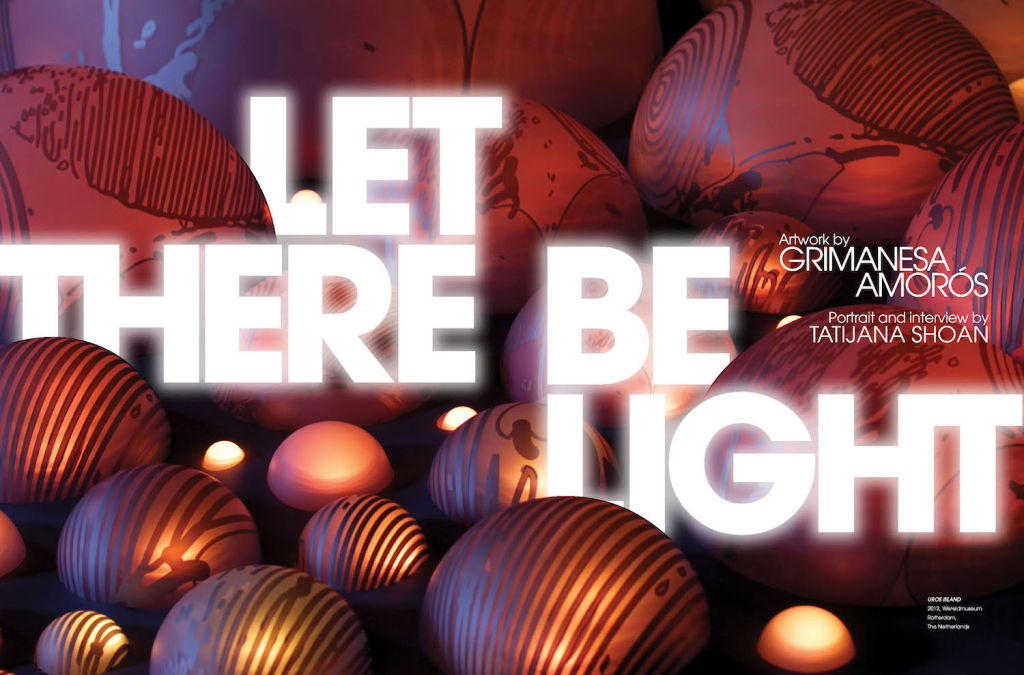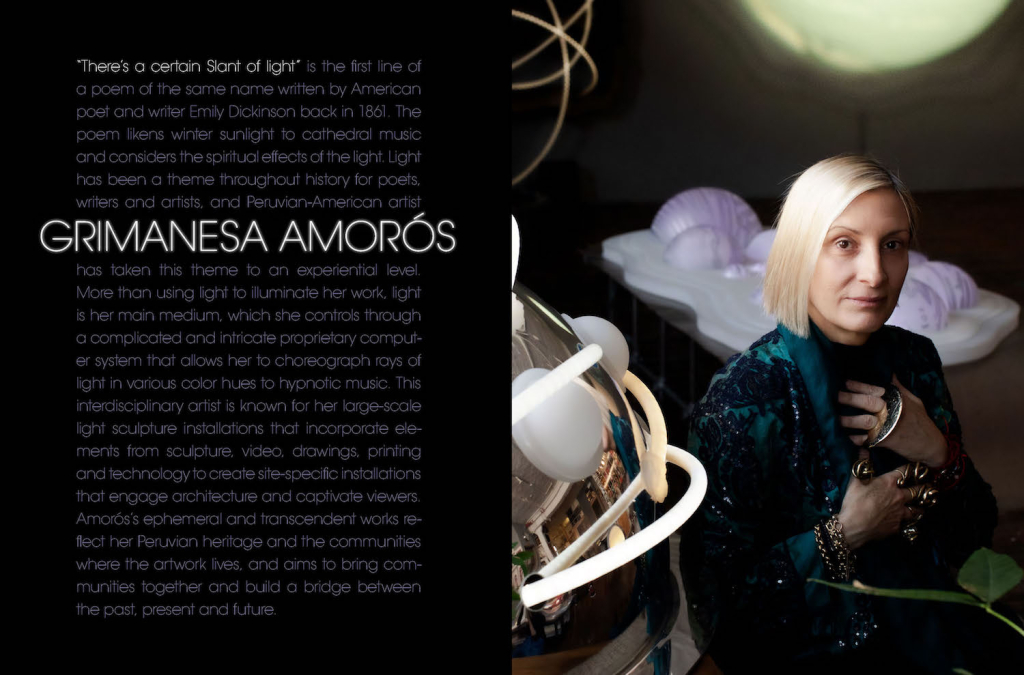 Portrait and Interview by Tatijana Shoan
"There's a certain Slant of light" is the first line of a poem of the same name written by American poet and writer Emily Dickinson back in 1861. The poem likens winter sunlight to cathedral music and considers the spiritual effects of the light. Light has been a theme throughout history for poets, writers and artists, and Peruvian-American artist has taken this theme to an experiential level. More than using light to illuminate her work, light is her main medium, which she controls through a complicated and intricate proprietary computer system that allows her to choreograph rays of light in various color hues to hypnotic music. This interdisciplinary artist is known for her large-scale light sculpture installations that incorporate elements from sculpture, video, drawings, printing and technology to create site-specific installations that engage architecture and captivate viewers. Amorós' ephemeral and transcendent works reflect her Peruvian heritage and the communities where the artwork lives, and aims to bring communities together and build a bridge between the past, present and future. Grimanesa Amorós "LIGHT IS EPHEMERAL, AND I LOVE THE FACT THAT EVERY PERSON CAN CONNECT TO IT—PEOPLE HAVE A RELATIONSHIP AND ATTACHMENT TO LIGHT."
Grimanesa Amorós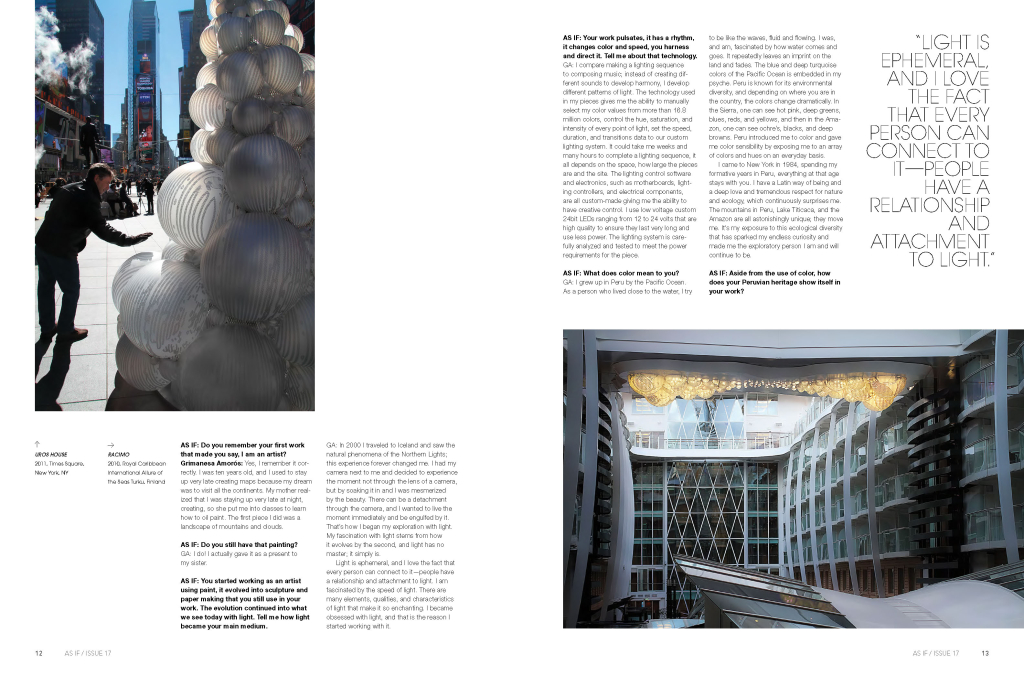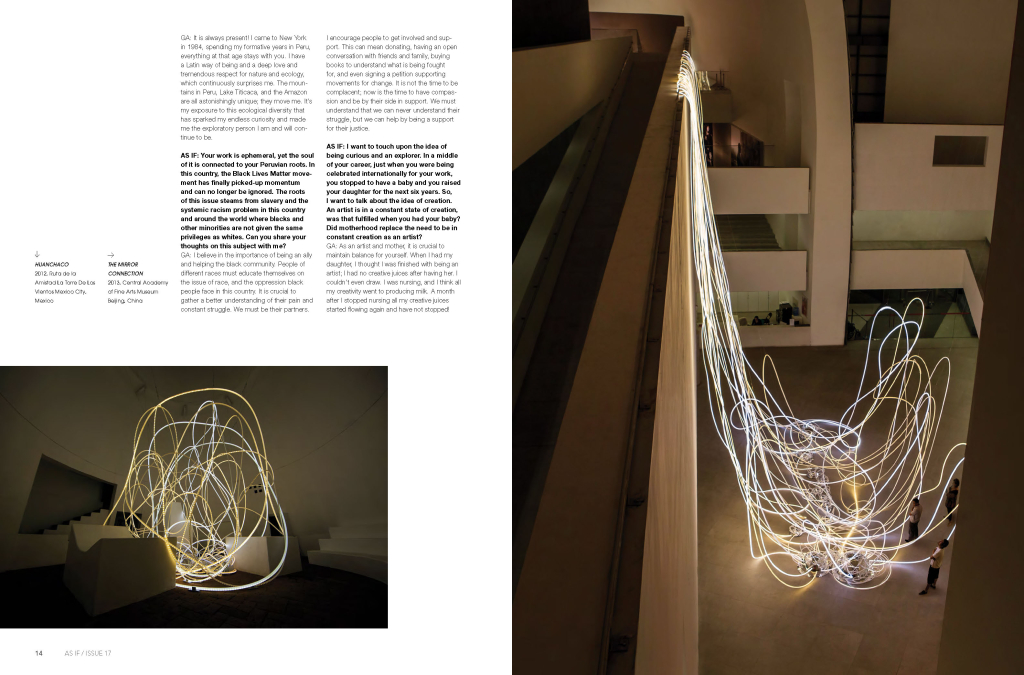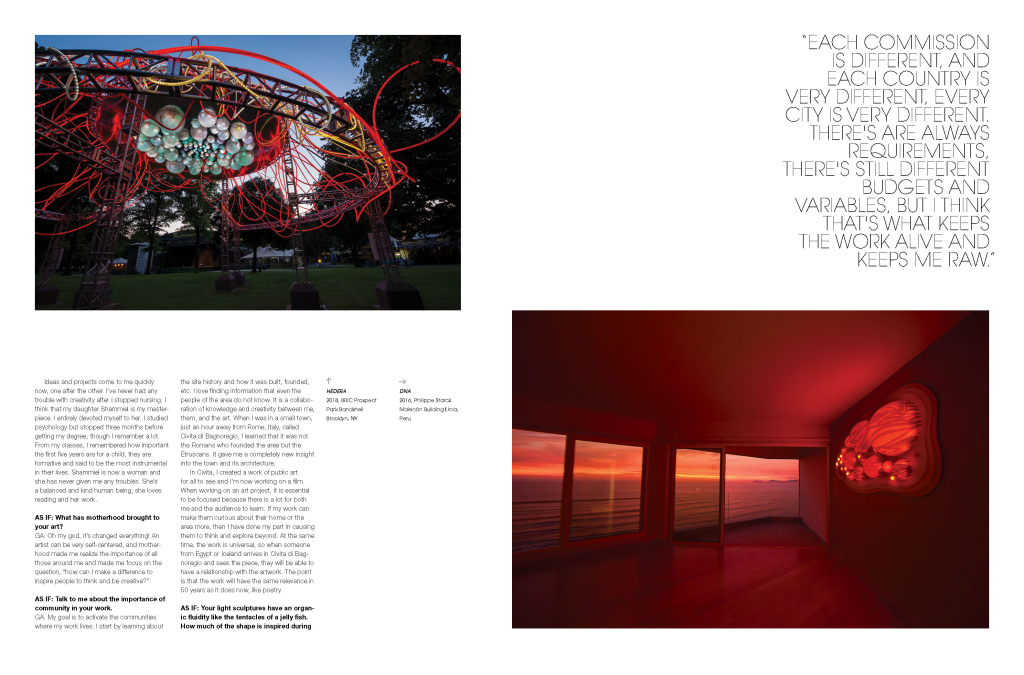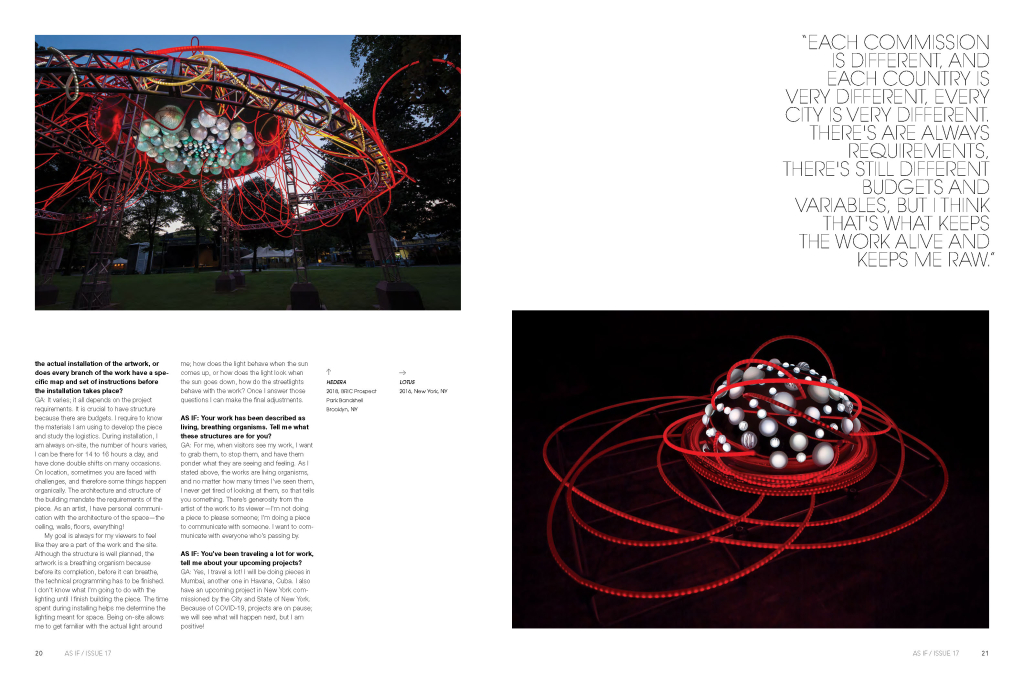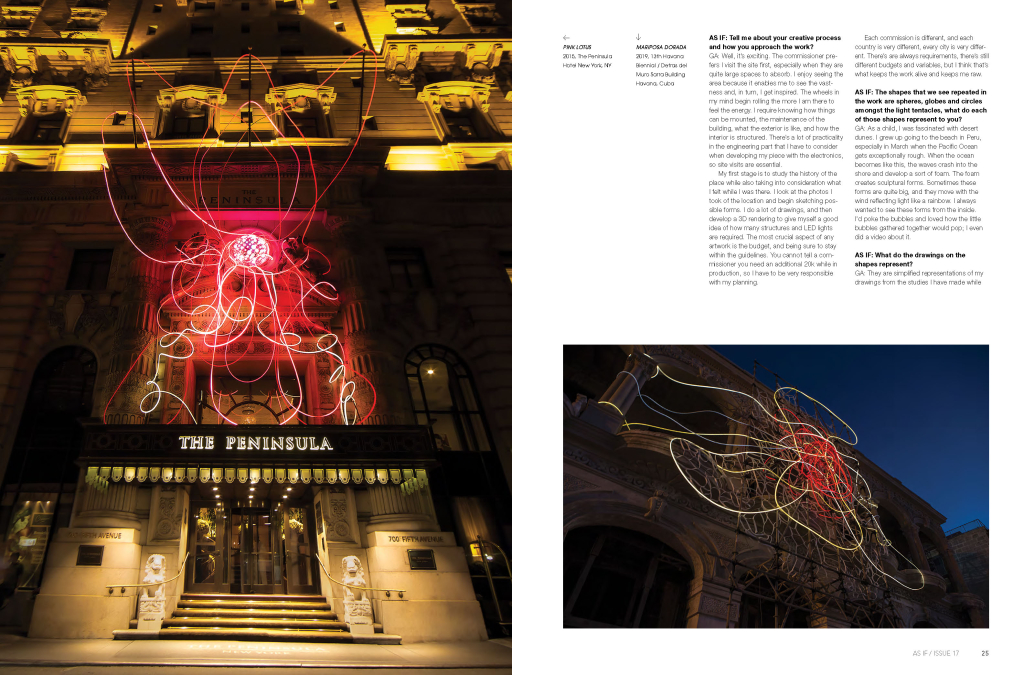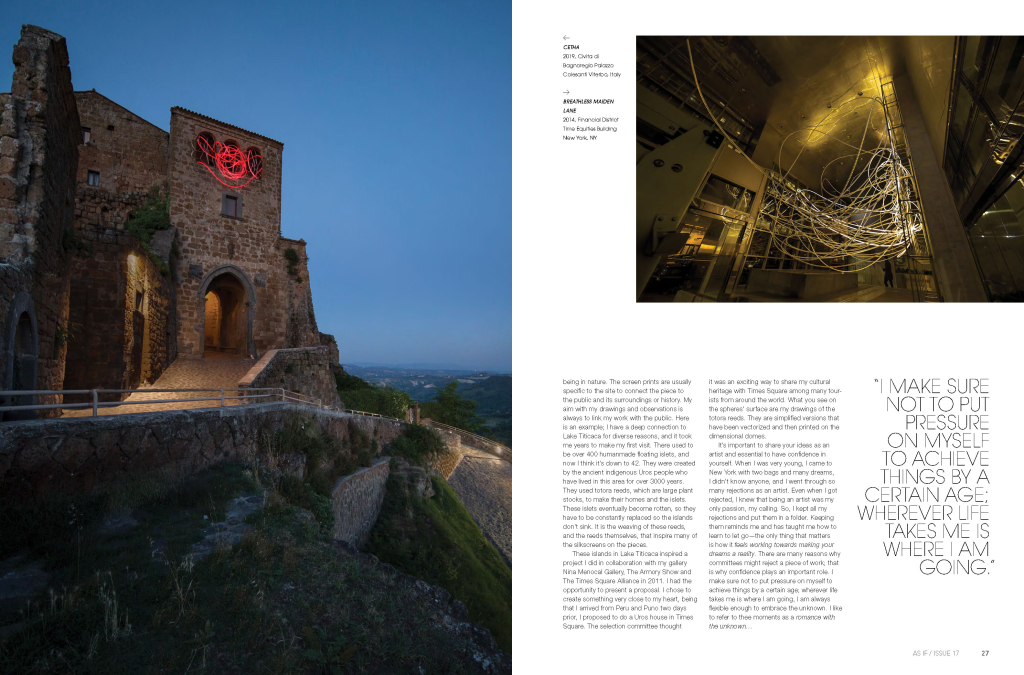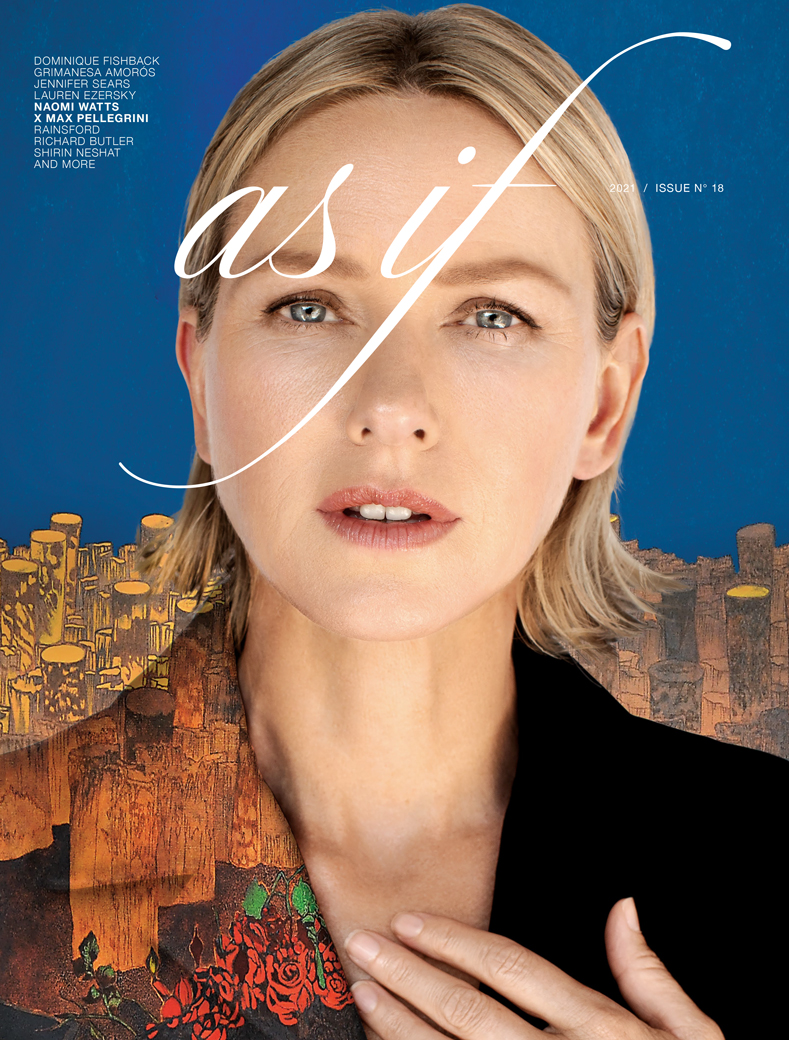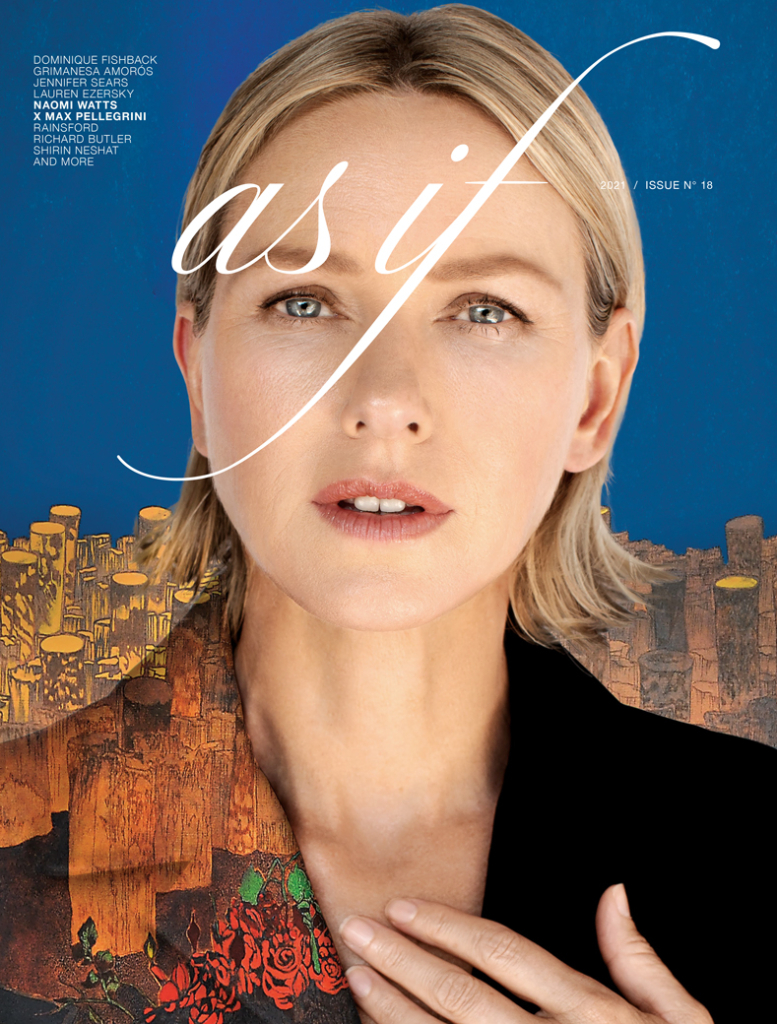 As If Magazine Issue 18 featuring Naomi Watts, Dominique Fishback, Jennifer Sears, Rainsford, and Richard Butler.
AS IF Magazine is a large-format luxury biannual publication focused on the realms of artistic expression and the visionaries behind them.
We feature individuals who have made a creative mark in our society in fashion, art, design, architecture, music, film, and business.
We are the recipients of over 20 national and international awards in platinum and gold for Best New Magazine, Best Editorial Design, and Best Cover Design.
AS IF Magazine is currently distributed by Speedimpex USA, a leading national distributer to major US cities such as New York, Chicago, Washington DC, Miami, Los Angeles, Las Vegas, and San Francisco, among others. AS IF can also be found in five- and six-star hotels and private charter jets both domestically and internationally.
Send an email or media kit to

[email protected]

for more information.