WONDERBOOK  The wonder of our world art collection on Allure of The Seas
INTERVIEW GRIMANESA AMOROS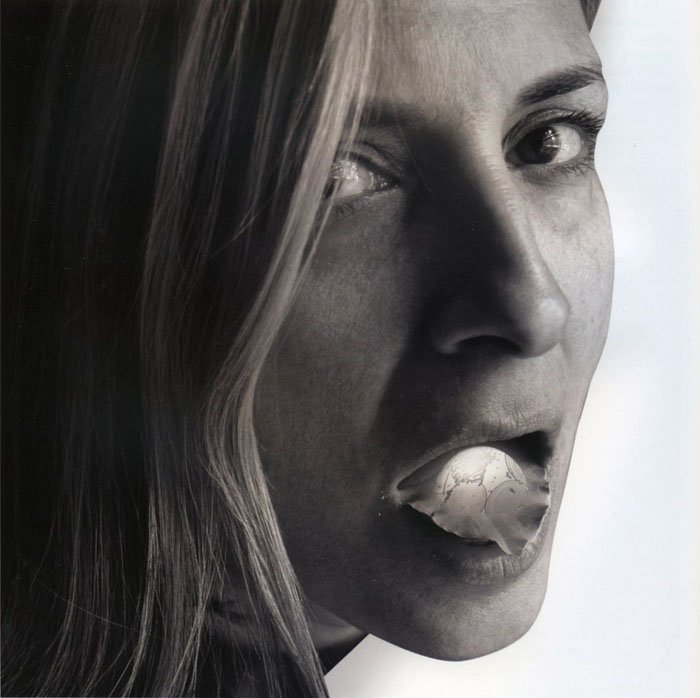 -How did your artistic career unfold; when did it begin?
I was obsessed with maps when I was very young. I would draw them over and over again. As a consequence, my mother enrolled me in art classes at the age of eleven. I painted all through my teens and had a sold out show at the age of eighteen. I was concerned that this early success would leave me complacent so I moved to New York City to try to make it on my own as an artist. Once there, I won a scholarship to study painting and printmaking at the Art Students League. I've always thought of paint in sculptural terms and once I moved to my own studio I was finally able to create three-dimensional works of art. After years of showing in the world of gallery spaces, public work has an accessibility and openness that always intrigued me.
-What inspires you; what influences impact your work?
Human nature fascinates me, which is why I studied to be a psychologist, while I was still in Lima. My personal history influences my work; I have many good memories of holidays spent at vineyards in my native Peru. My fascination of the grapes lead to my research on the natural form of the raceme, the clustering became the initial inspiration for Racimo. Whether it is a simple shape of a grape, or an intricate element like parts of a human body, the natural world moves me. Materials of the world inspire me; handmade paper fibers, translucent polycarbonates and raw metal finishes are some of the mediums I use to express timeless beauty.
-How does your creative process develop?
My current creative process starts from the minute I'm offered the opportunity to create a proposal. Consideration for the spectator is priority to my process, especially when I create a public work of art. The way the viewer moves around a space I create is very critical to their experience of my work. After I narrow down a viable concept, which is inspired by the space as much as my own experience, I begin a process of research. This includes developing the idea further and choosing the most appropriate materials for the site, as well as the budget set by the commission. I have come to terms with the fact that I'm an obsessive human being, as well as an interdisciplinary artist.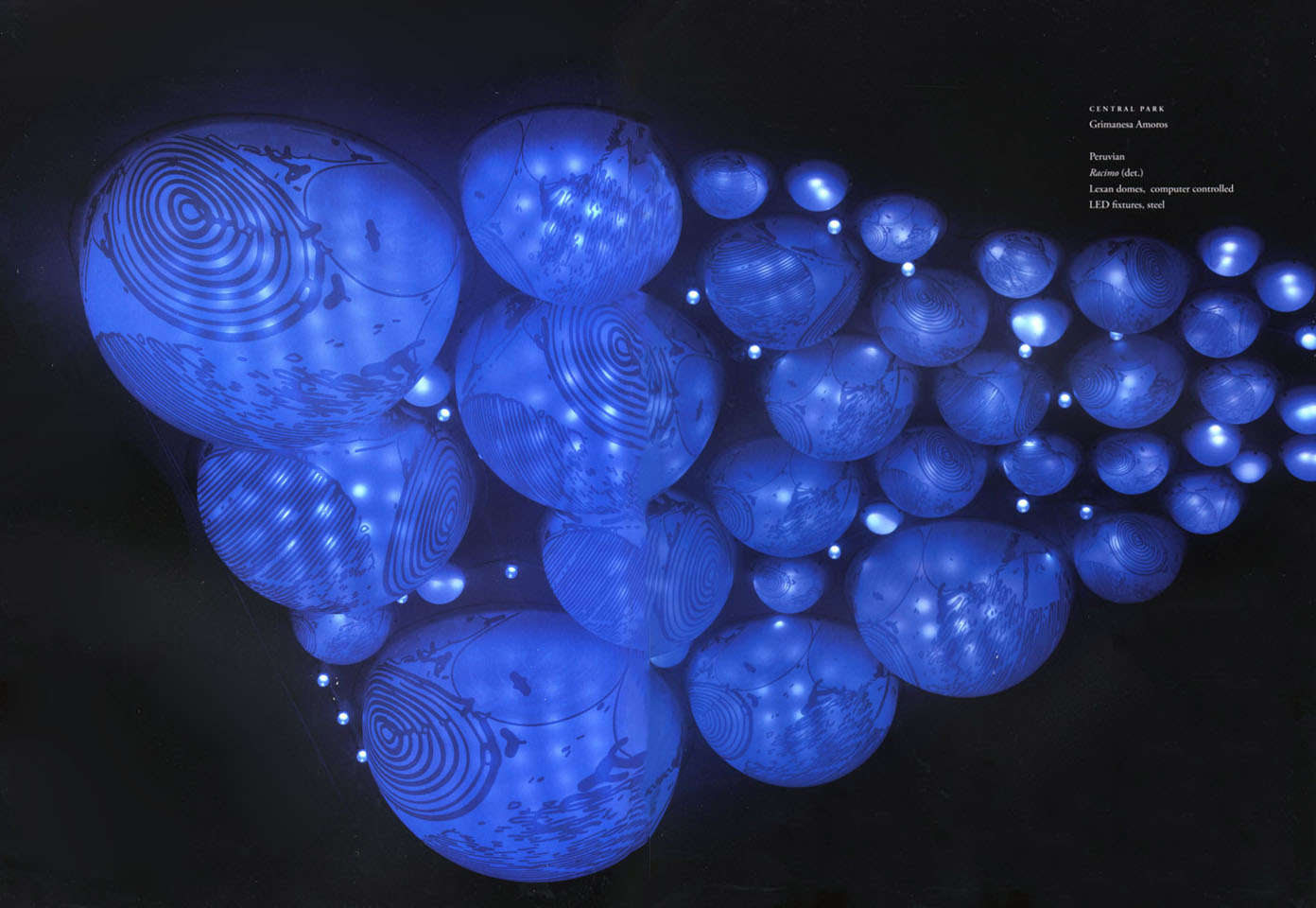 -What challenges did you experience in creating this site-specific commission for Allure of the Seas™ and how did it impact your style or method of production?
It was a challenge to coordinate a multi-national project and to work with this scale of complexity. The Central Park Bridge on Allure of the Seas™, gave me the opportunity to experiment with a more complex technological execution with more lighting elements. A piece this scale is impossible to assemble at my New York Studio, so I had to move my team to China. Balancing the material, engineering, and technology without sacrificing the overall beauty of the piece is always challenging. My passion for large sculpture lighting installation has only grown deeper with this project.
Nature's bounty: Grimanesa Amorós often makes use of sculpture, video, lighting and sound to create works that illuminate and expand our notions of personal identity and community. Her body of work is inspired by her experiences as a child in Pisco, Peru, where she spent late afternoons walking through the vineyards. Her fascination with the beauty and the historical significance of the grapes as a metaphor for abundance, has resulted in works that are both personal and universal. In her site specific light installation of Allure of the Seas™, the viewer is invited to delight in the transformative powers of the magic of nature.