Click on this link or the image below for the TEDGlobal session 5 recap: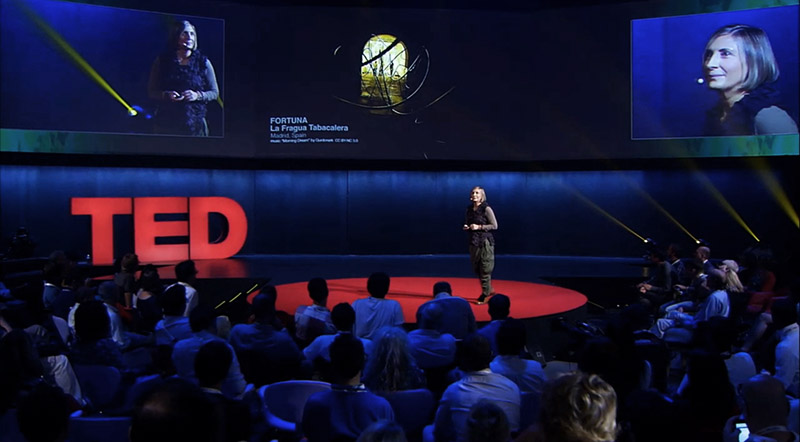 Click on this link or the image below for The New York Times post: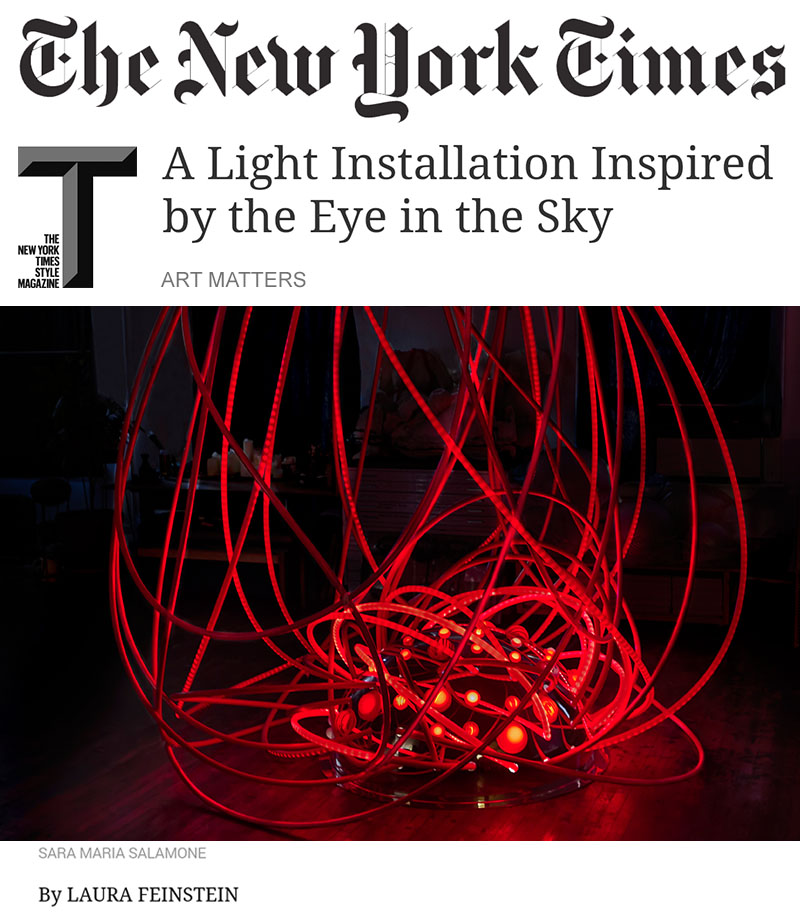 Rio de Janeiro, Brazil.  October 5, 2014 Grimanesa Amoros brings her story to TED just as her latest installation "Surveillance" illuminates the blogosphere in this week's New York Times T magazine "A Light Installation Inspired by the Eye in the Sky."
//tmagazine.blogs.nytimes.com/2014/10/03/grimanesa-amoros-light-installation/
A New York City based interdisciplinary artist, Peruvian born Grimanesa Amoros draws from her country's natural wonders, mining the realms of social history, scientific research and critical theory to create work that explores a multilayered experience. Conceptual and physical, her installations invite the journey into the act of viewing, a dynamic that addresses and liberates the viewer into a state of abandon. An excuse to wonder and ponder the links that unite all people, which, in Grimanesa Amoros's work, are capable of engaging as well as motivating. In
SURVEILLANCE
, her use of Lines of Lights and the interpretation of the familiar reeds that animate many of her pieces take the lines that connect us into a new explorative direction. The artist is engaged, animated, connected, switched on… This week that is a literal fact as TED turns its attention on this most singular artist by honoring a woman who embraced her calling and channeled the cultural roots that have come to engage many a culture and country.
Copyright © 2014 Grimanesa Amorós, all rights reserved