GRIMANESA AMORÓS
"It is time for all of us to present to the world a new image, a contemporary image of progress and culture beyond a domitory of angst."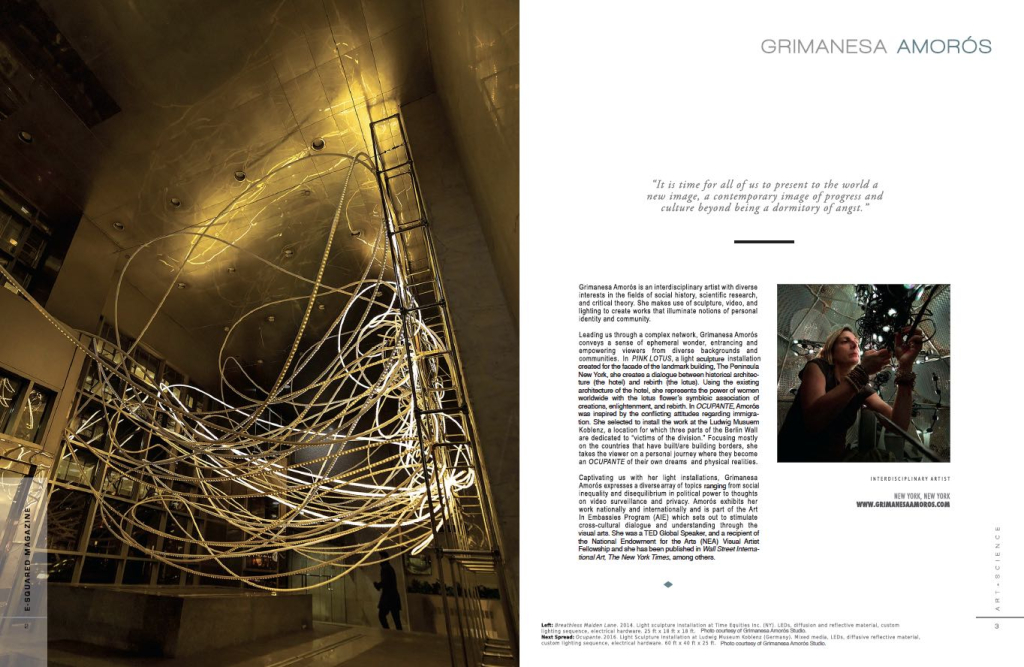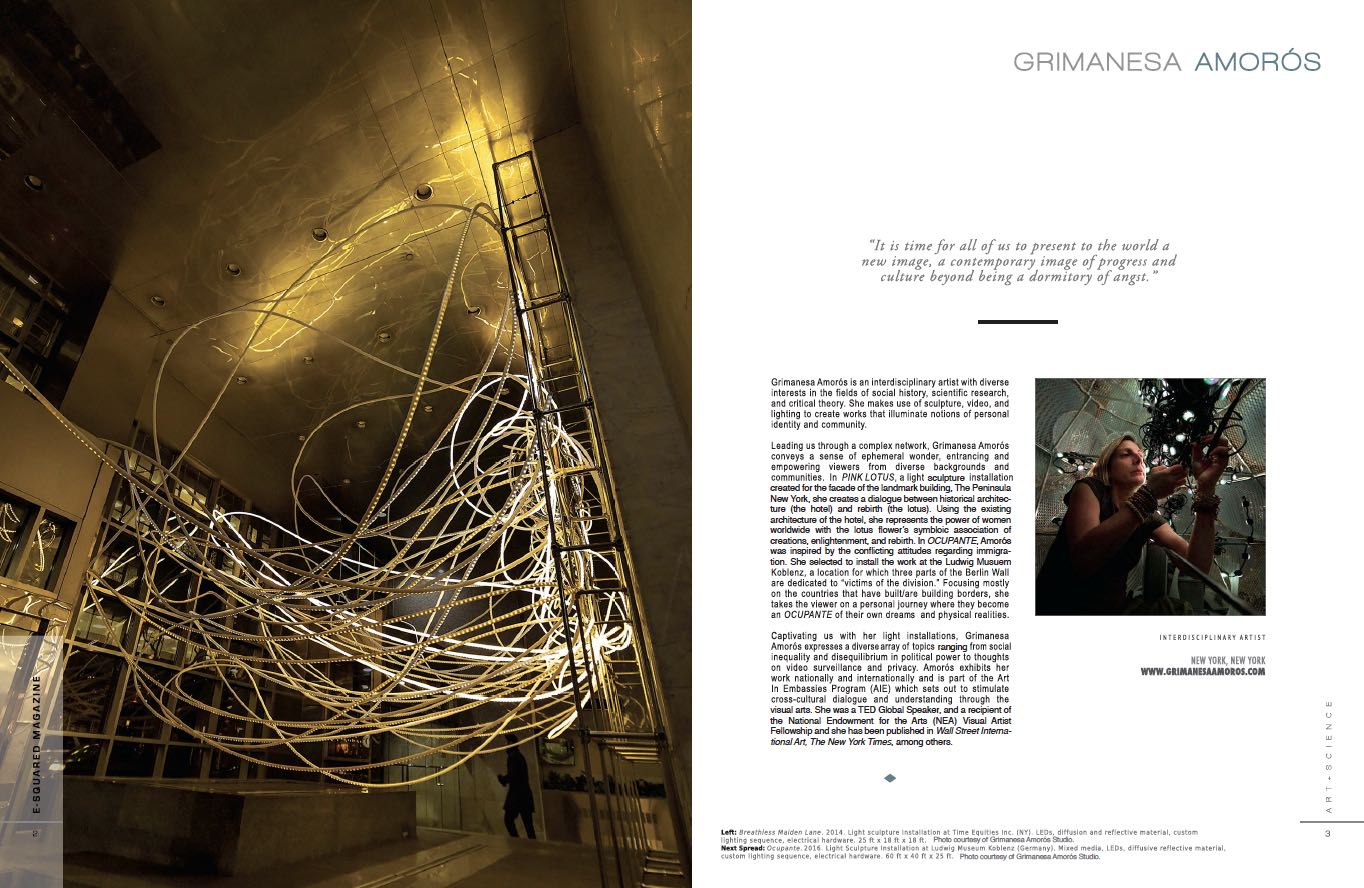 Grimanesa Amorós is an interdisciplinary artist with diverse interests in the fields of social history, scientific research, and critical theory. She makes use of sculpture, video, and lighting to create works that illuminate notions of personal identity and community.
Leading us through a complex network, Grimanesa Amorós conveys a sense of ephemeral wonder, entrancing and empowering viewers from diverse backgrounds and communities. In PINK LOTUS, a light installation at the entrance of The Peninsula Hotel In New York, she creates a dialogue between historical architecture (the hotel) and rebirth (the lotus). Using the existing architecture of the hotel, she represents the power of women worldwide with the lotus flower's symbolic association of creation, enlightenment, and rebirth. In OCUPANTE, Amorós was inspired by the conflicting attitudes regarding immigration. She selected to install the work at the Ludwig Museum Koblenz, a location for which three parts of the Berlin Wall are dedicated to "victims of the division." Focusing mainly on borders, she takes the viewer on a personal journey where they become an OCUPANTE of their own dreams and physical realities.
Captivating us with her light installations, Grimanesa Amorós express a diverse array of topics ranging from social inequality and disequilibrium in political power to thoughts on surveillance and privacy. Amorós exhibits her work nationally and internationally, and is part of the Art in Embassies Program (AIE), which sets out to stimulate cross-cultural dialogue and understanding through the visual arts. She was a TED Global speaker, and a recipient of the National Endowment for the Arts (NEA) Visual Artist Fellowship, and she has been published in Wall Street International Art, The New York Times, among others.