Exibart
La instalación de Grimanesa Amorós en Azkuna Zentroa (Bilbo) cierra este mes
de Redacción
03 Aug 2022
Para estos días de verano, se puede gozar de la inmensa intervención de la artista norteamericana de renombre.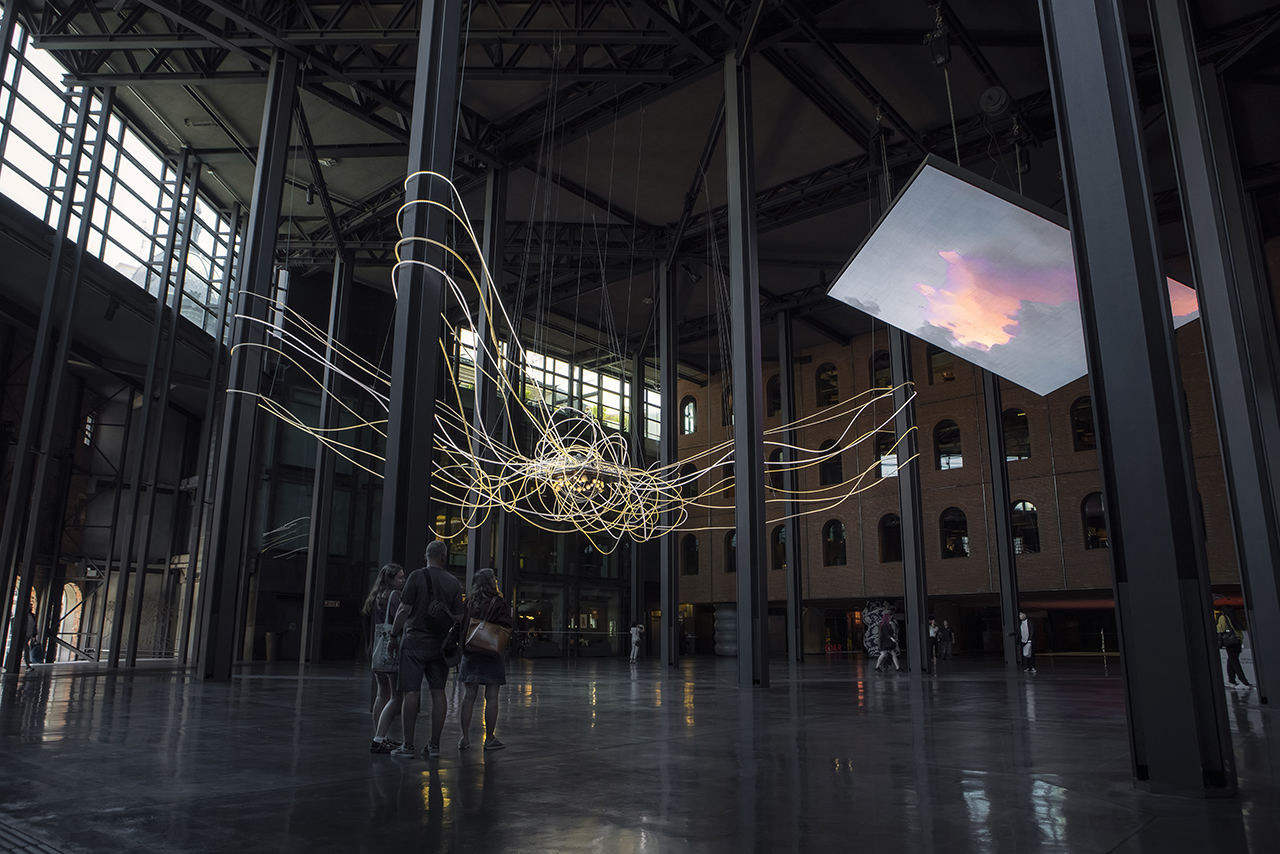 Azkuna Zentroa, centro de Sociedad y Cultura Contemporánea Bilbao, inauguró el 1 de julio una nueva instalación de la artista transdisciplinar, Grimanesa Amorós (Lima, 1962), bajo el título SCIENTIA; palabra latina que significa conocimiento, experiencia y pericia. Hasta el 31 de agosto de 2022, se puede disfrutar de esta gran escultura lumínica que envuelve y sumerge al público gracias a su tamaño audaz y su forma tentacular. Viene a hablar sobre cómo la luz y la forma pueden influir en nuestro humor y bienestar de manera colectiva. 
En palabras de la artista, «esta obra de arte explorará la conexión humana utilizando nuestra comprensión básica del mundo: fuego, agua, tierra y luz. A través de esta inmersión primordial, SCIENTIA proporciona un medio para acceder a nuestro ser emocional que nutre el bienestar y promueve el compromiso comunitario.» Así pretende unificar a los espectadores mediante la experiencia inmersiva, la autorreflexión y la maravilla que uno experimenta ante la luz.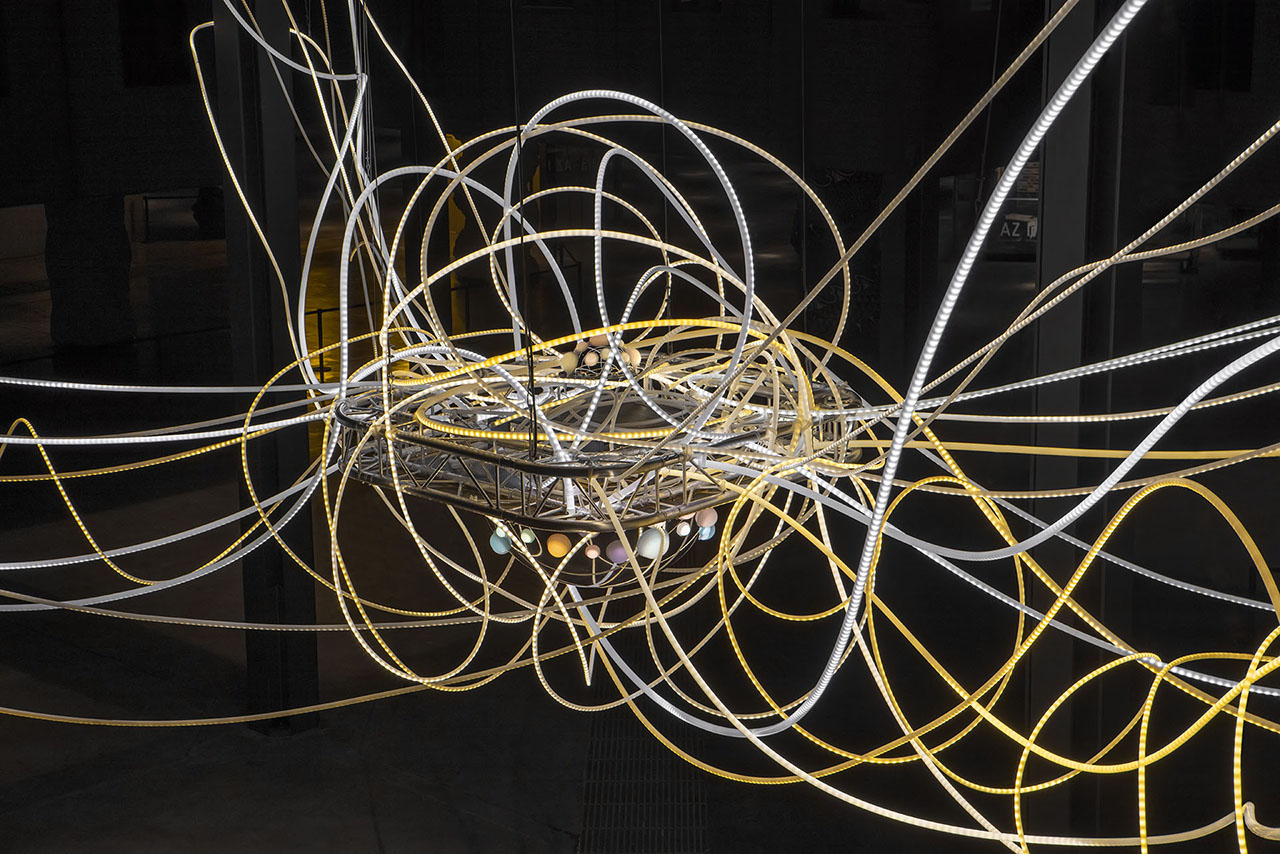 La instalación nace gracias a una colaboración con The Wellbeing Project (El Proyecto del Bienestar); una iniciativa global conformada por Ashoka, Impact Hub, Porticus, la Fundación Skoll, el Instituto Synergos y la Universidad de Georgetown centrada en catalizar una cultura de bienestar interior para todos los agentes de cambio y estructurada en cuatro pilares – programas modelo; investigación y evaluación; aprendizaje, convocatoria y habilitación y narración de historias y conexión.
La artista peruana vive y trabaja en Nueva York. Sus intereses son variados e incluyen la historia social, la investigación científica y la teoría crítica. La relación directa con la tecnología es uno de los rasgos distintivos de la práctica de Amorós, quien hace uso de la escultura, el vídeo y la iluminación para crear obras que iluminan la noción de identidad personal y comunidad. Su trabajo ha sido reconocido internacionalmente con premios como el X Tumi USA Award (Miami, FL) y la beca de residencia de artistas de Art Omi (Columbia County, NY).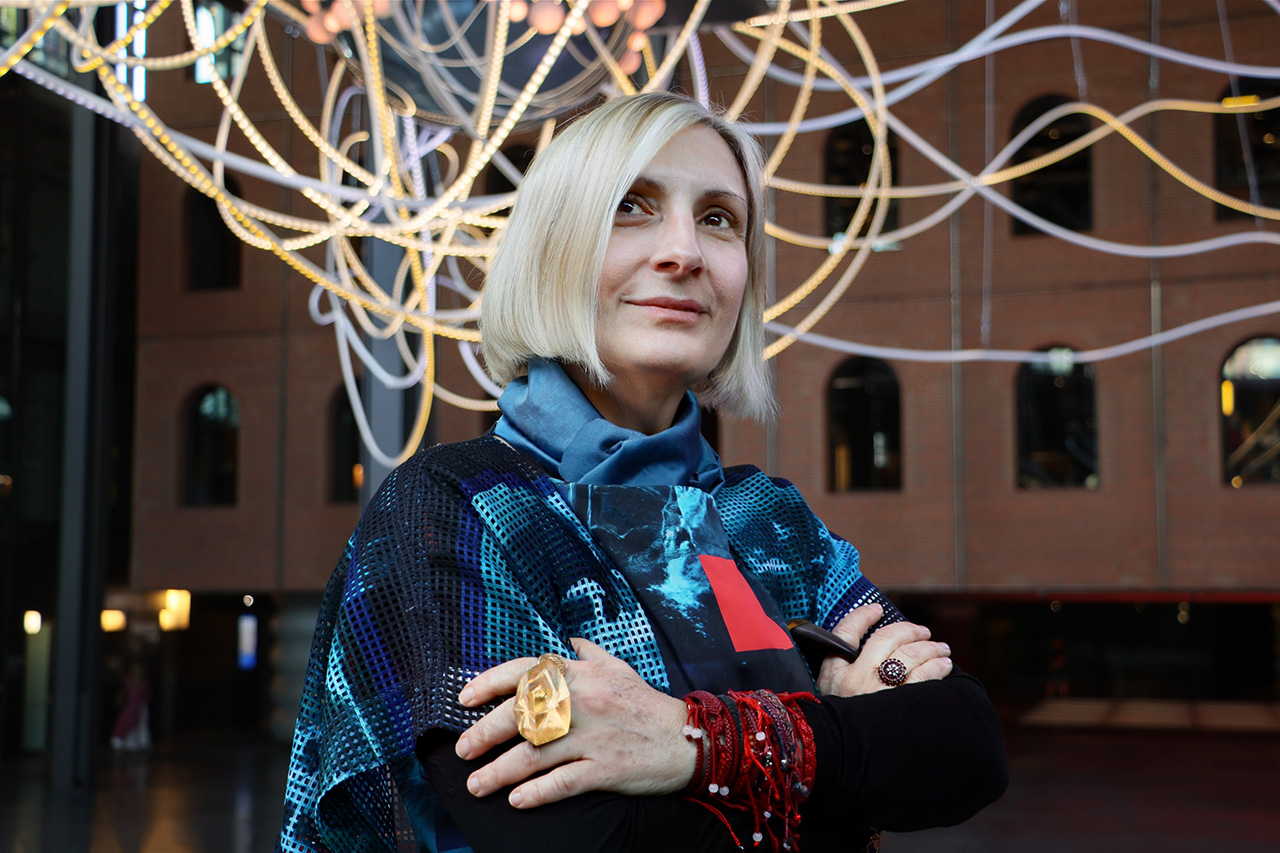 A menudo Amorós es invitada como ponente principal en museos, fundaciones y universidades, donde sus conferencias empoderan a las mujeres jóvenes, atrayendo a futuros artistas, estudiantes y profesores que trabajan en arquitectura, ciencia y tecnología. Amorós ha expuesto en Estados Unidos, Europa, Asia, Oriente Medio y América Latina. Ha sido ponente invitada en TEDGlobal, ha recibido la beca de investigación del «NEA Visual Arts Grants Fellowships» y tiene la distinción de formar parte del «Art In Embassies Program of the U.S.» (Programa Arte en las Embajadas de Estados Unidos) y de la beca «Civita Institute NE Chapter Fellowship Grant». Su obra se ha expuesto en numerosos museos, como el Museo Ludwig, el Museo CAFA, el Museo Katonah y el Museo de Arte de la Universidad Nacional de Seúl.